When you're searching for an inspiration for kitchen decor, it can be hard to find a reliable source. You want something that will give you a good idea of what's out there, but also something that won't overwhelm you with too much information or make you feel like you have to follow every trend just because it's popular.
It's no secret that the kitchen is the beating heart of every home. It's where families gather to cook, eat, and clean up afterward. It's where friends gather to make meals from scratch. It's where we host guests and throw dinner parties. And it's also where we like to relax, unwind, and decompress after a long day at work or school. Kitchens are multi-purpose spaces—they're full of tools, appliances, counter space, drawers and cabinets where food is stored, and cupboards where dishes and utensils can be found. They're also full of aesthetic elements like tile floors, countertops, cupboards, drawers, and sinks. So when you think about it that way, it makes sense that they're a great place to show off your personal style.
For this roundup of kitchen decor ideas, we've scoured the internet for some truly stylish (but affordable!) ways to add personality to your space. We found 25 unique ideas that go way beyond just hanging a few framed photos on the wall or putting a vase on the countertop. No matter what stage you're at in your kitchen renovation journey—whether you've just completed a major overhaul or you've yet to step foot in your new home, you will find inspiration.
Don't be afraid to use wallpaper
If you're like me, you've been seeing a lot of brightly colored kitchens that opt for bold wallpaper instead of more traditional, solid-color paint to liven up the space. The idea of using a bold paper pattern on your walls might sound scary, but it can definitely be tasteful—and what's not to love about making an ordinary room feel larger than life? You just need to take care with a few things.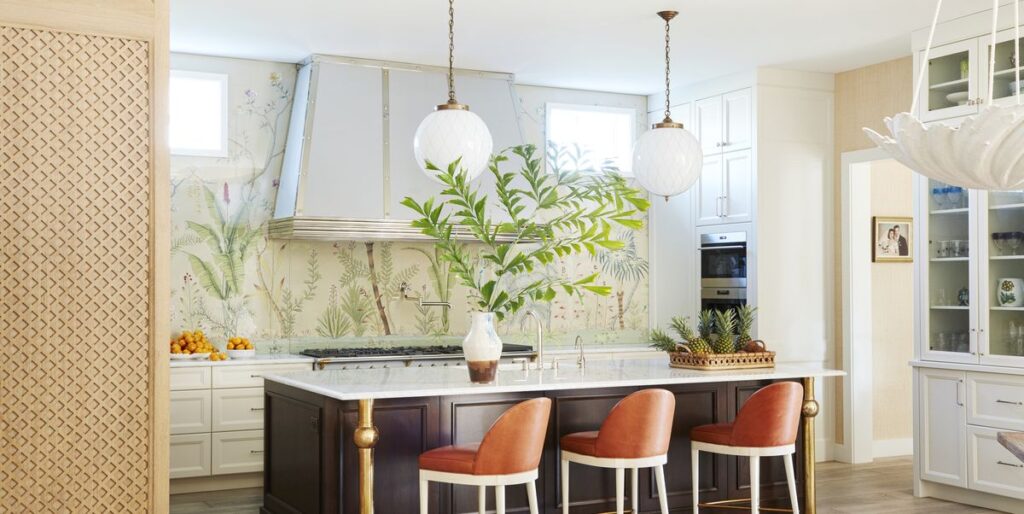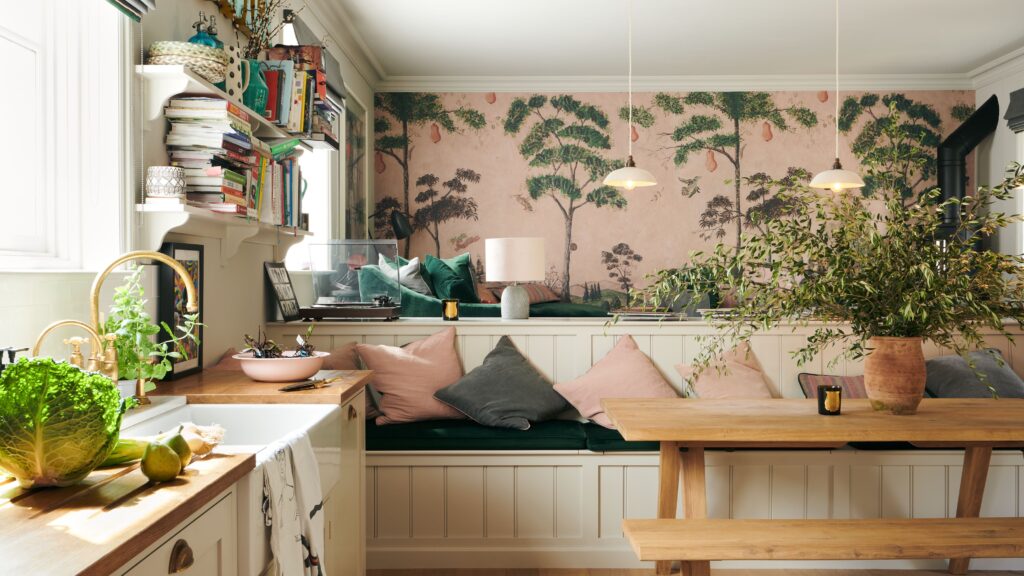 Wallpaper should never be the only thing in a room. If you cover every surface in wallpaper and leave no breathing room, you'll end up with something that looks like it belongs in a hotel instead of your home. That said, if you have the opportunity to make a large wall or two the focal point of your kitchen design, wallpaper is a great way to punch up the drama and make those areas feel more special. You can also use wallpaper in small doses—on accent walls or just around the edges of cabinets or molding. This will give you some visual separation between the wallpaper and other elements in the room without overwhelming you with too much pattern at once.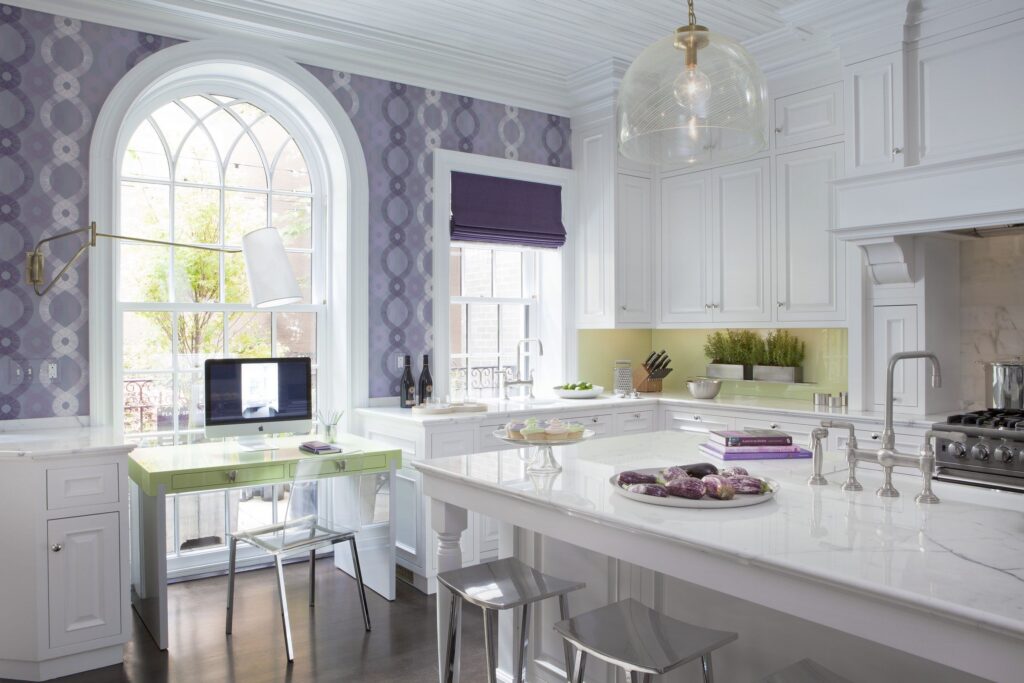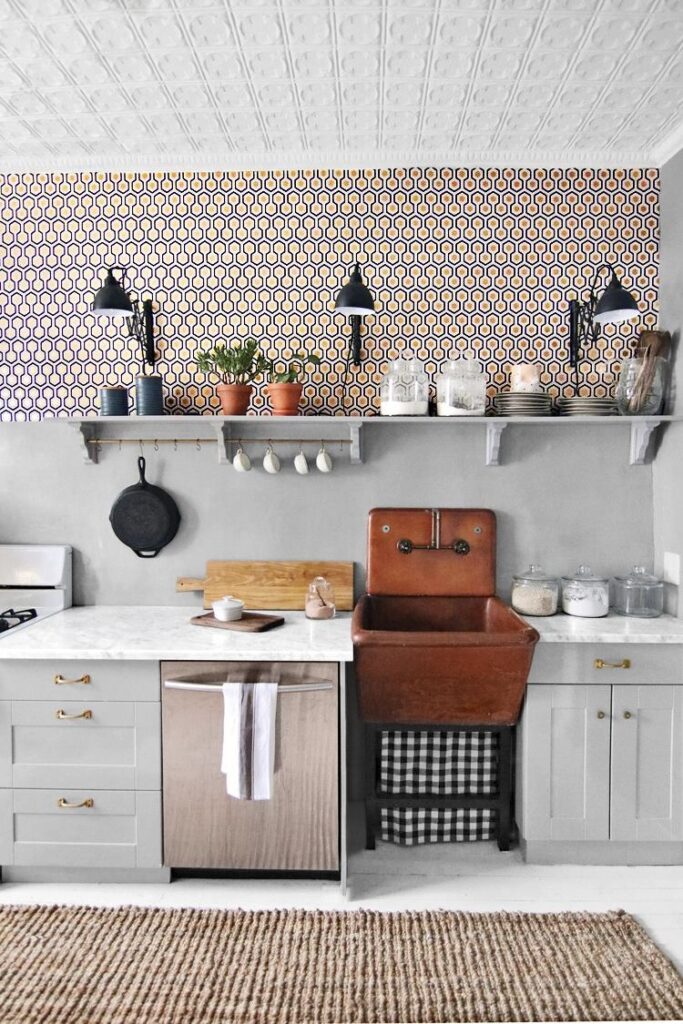 If you use very bold patterns, it's essential that they complement each other well and flow together throughout the space.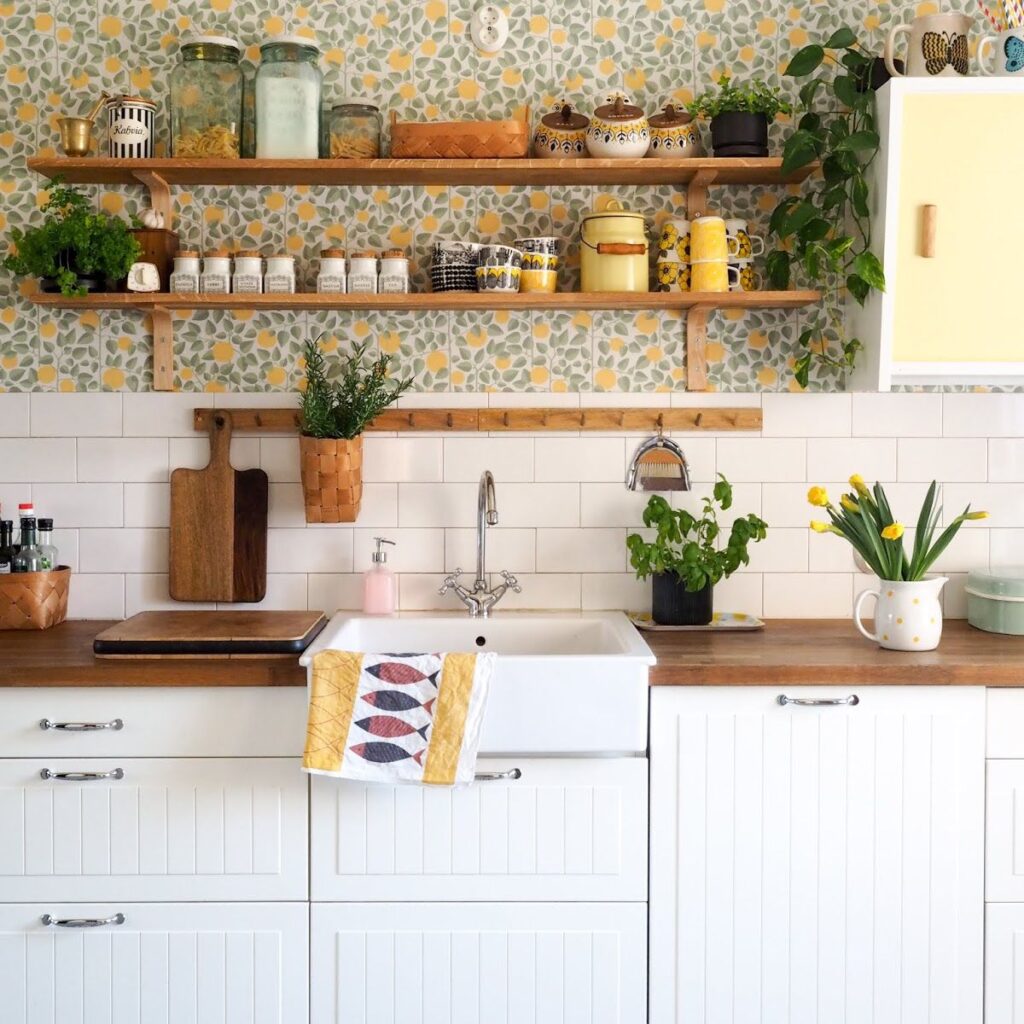 Use texture to add interest
Texture is one of the easiest ways to add interest to a room, so if you're looking to make your kitchen look more stylish, then you're in luck. Textures can be anything from wood grain or metal details to stucco or brick walls. You can add textures through paint, wallpaper, or even accessories like marble countertops and ceramic tiles. A great way to incorporate texture into your kitchen is by choosing a variety of materials for your cabinetry—wood, metal, and glass are all viable options.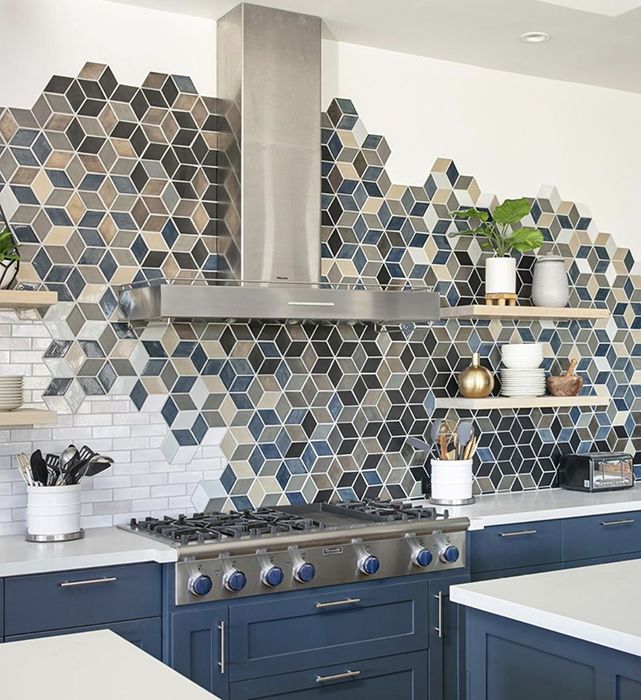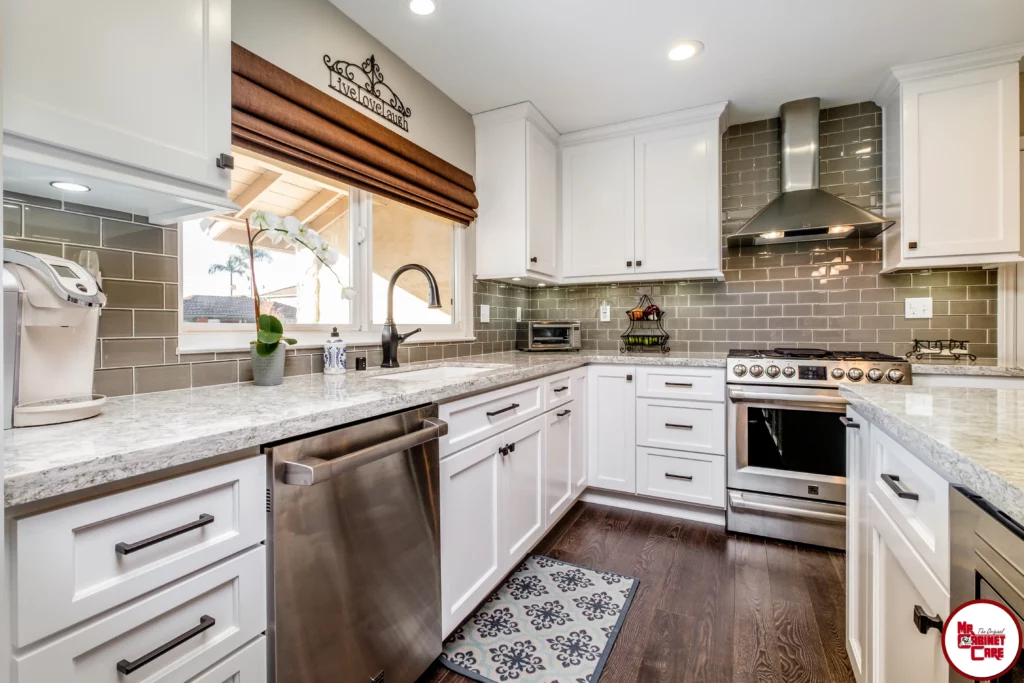 You can also use texture by adding interesting items around the room—a variety of colorful pots and pans on a metal rack will liven up an otherwise boring white wall. You could also hang different kinds of baskets and containers on your wall as decoration. If you have an island or other large piece of furniture that stands out in the room, then you could use it as a focal point and add texture to the rest of the room through the cabinets and flooring.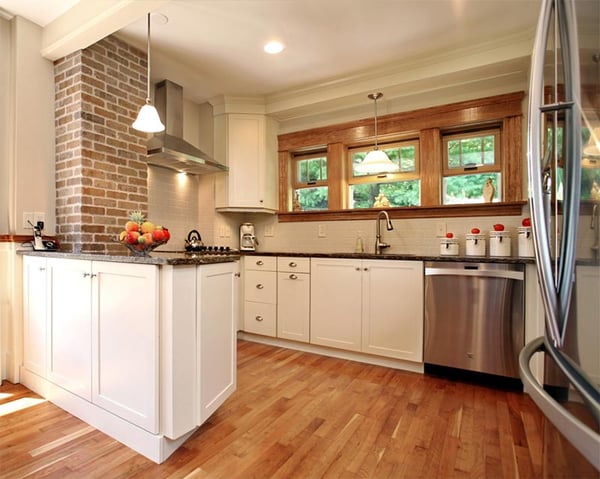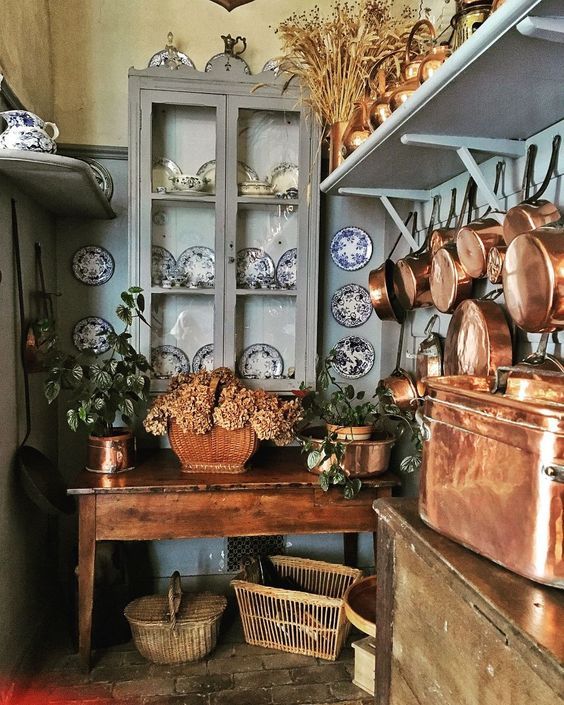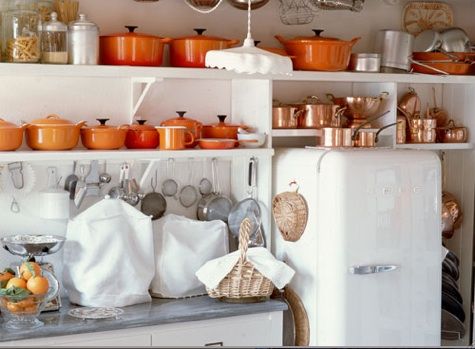 Mix metals
Mixing metals is always stylish, but there are many ways to go about it. The kitchen is a great place to experiment, given the number of pots and pans that you have and the variety of colors they come in. Take a look at this example from a modern kitchen: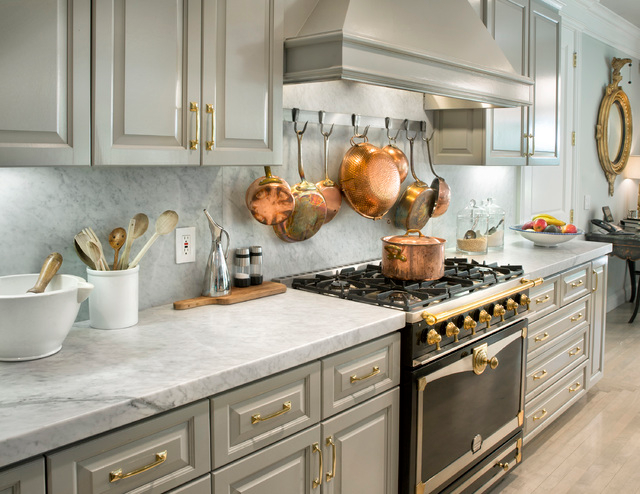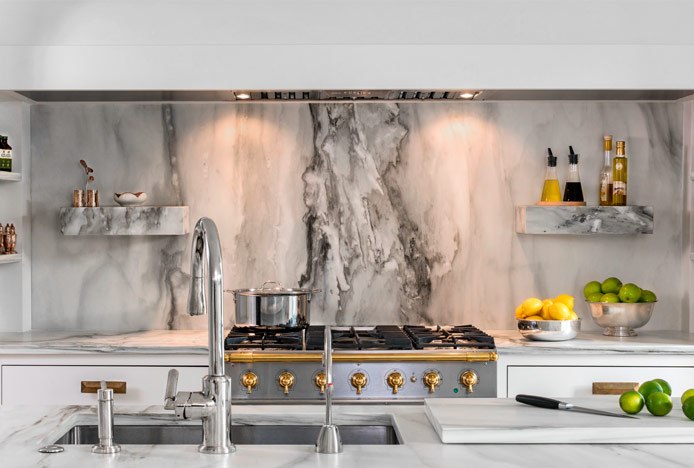 The copper pots hanging on the wall above the stove are the focus of this decorating trend. They're complementary to the stainless steel appliances, but you'll notice that they're not identical in color (the copper has a greenish tint). This is an interesting contrast that goes beyond matching and into something more artistic.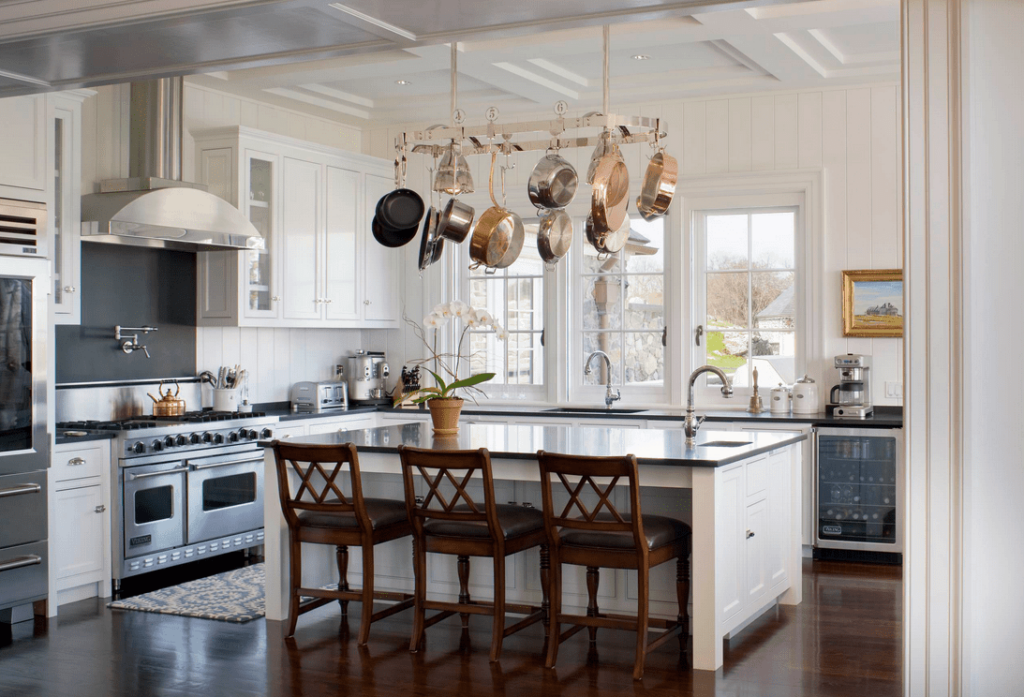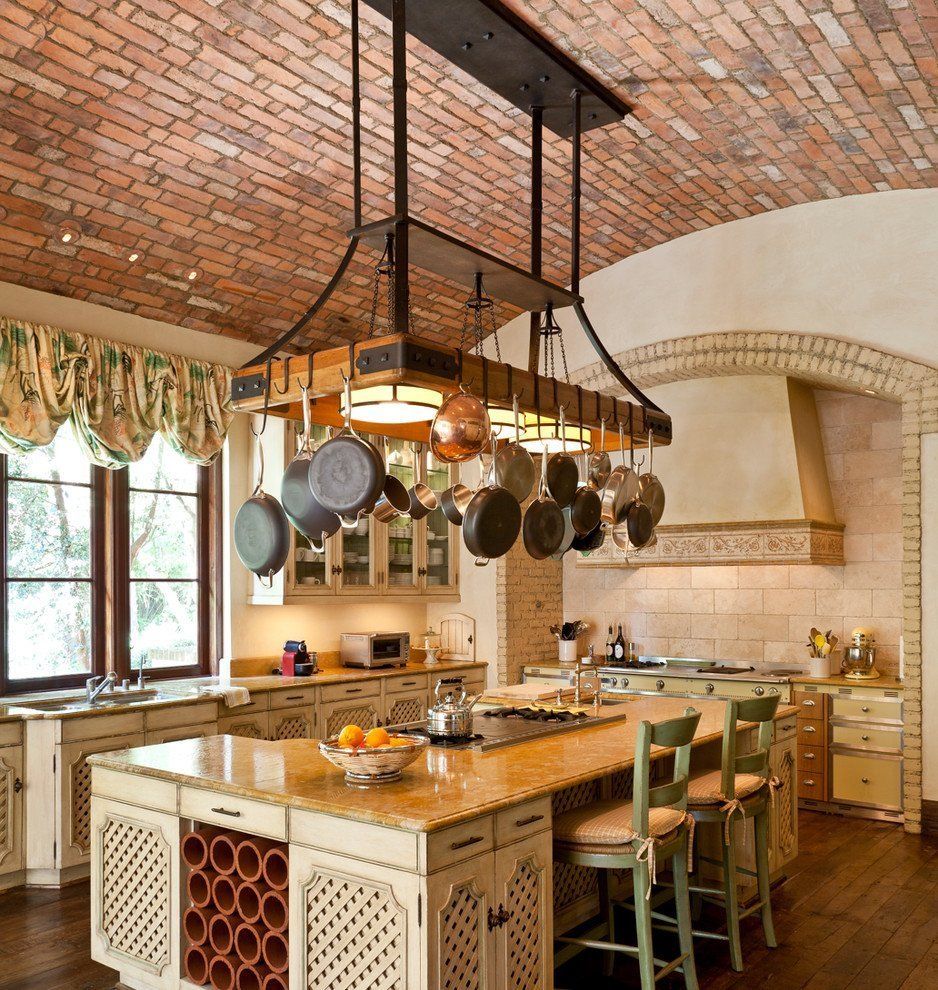 The display is quite extensive, and it doesn't end with just these two pots. Three more copper pieces can be seen just underneath them. The hanging pot rack takes up most of the wall space above the stove, while a single copper pan can be found on the other side of the kitchen island.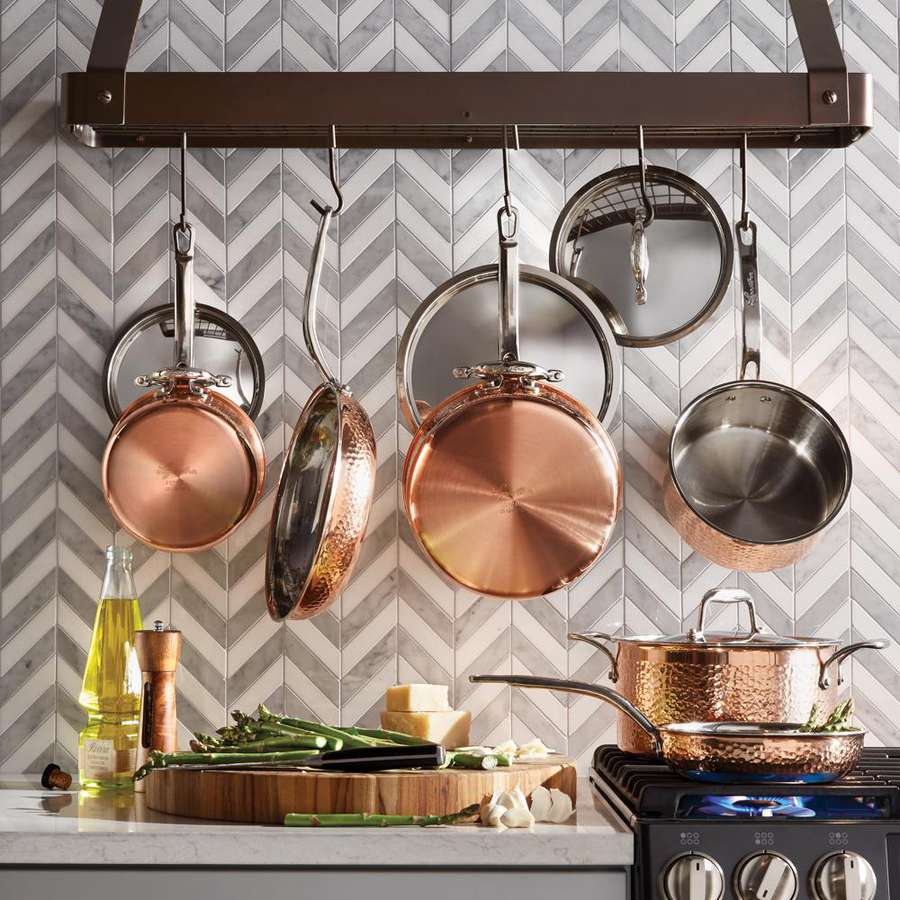 Install a glass bottom cabinet
There's no better way to make an average kitchen look like a million bucks than by adding a glass-bottom cabinet. The design of these cabinets, with their sleek and shiny surface, is perfectly suited for modern kitchens. Glass-bottom cabinets aren't always the most efficient storage space, but they do help you organize your kitchen in a unique way.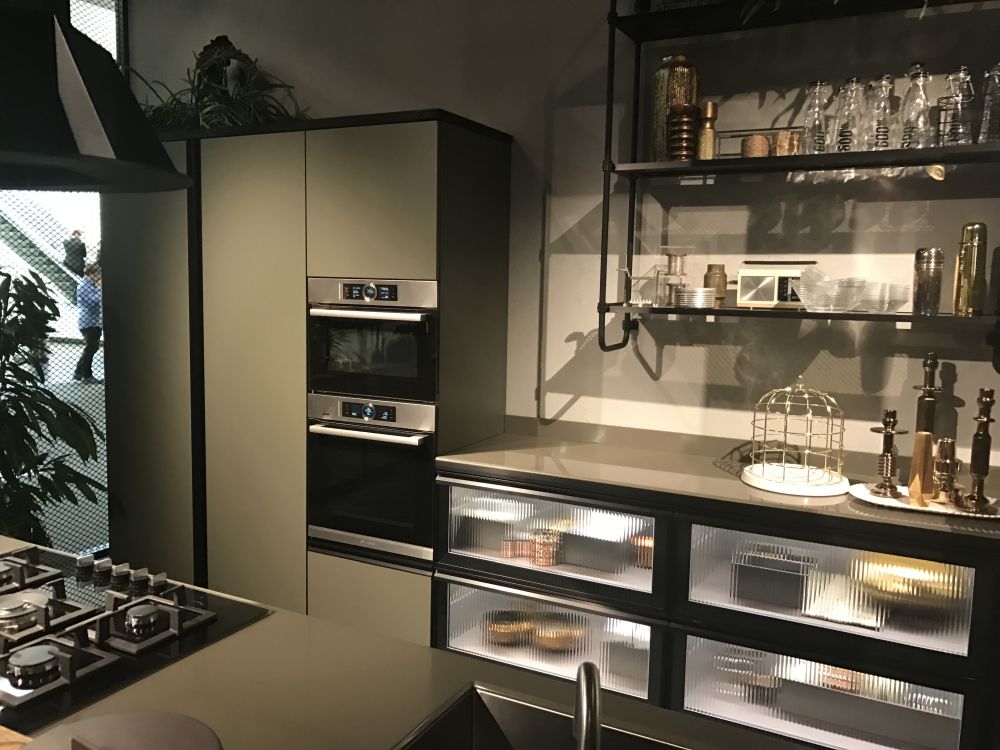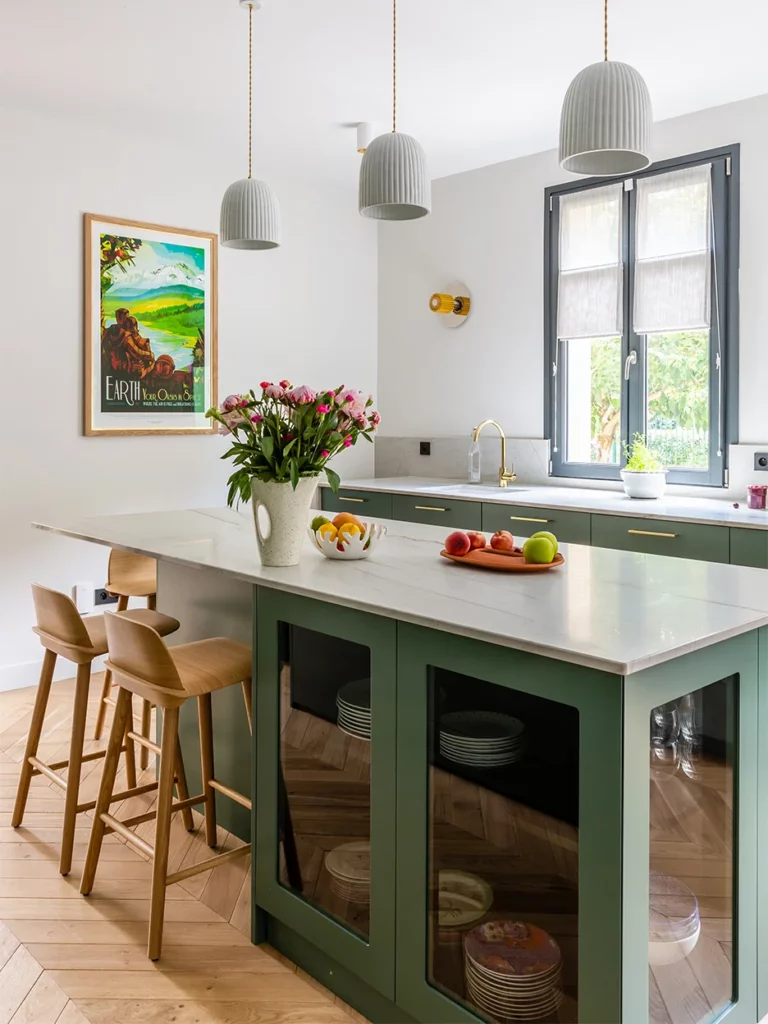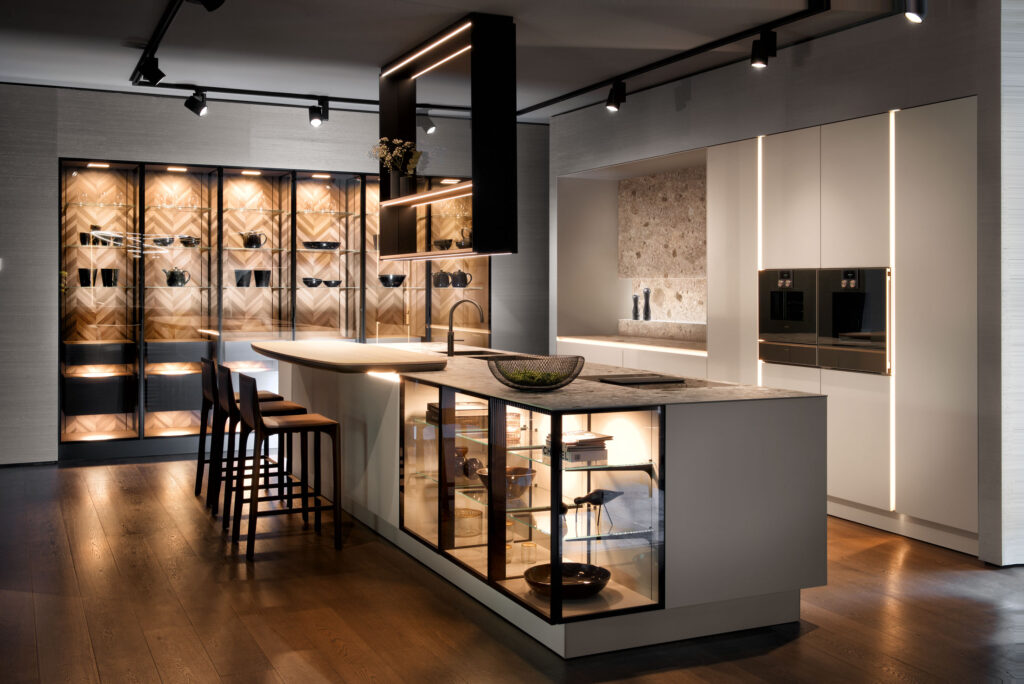 "Glass-bottom cabinet" has become a buzzword in recent years, as more and more homeowners are installing them to replace their traditional wooden shelves.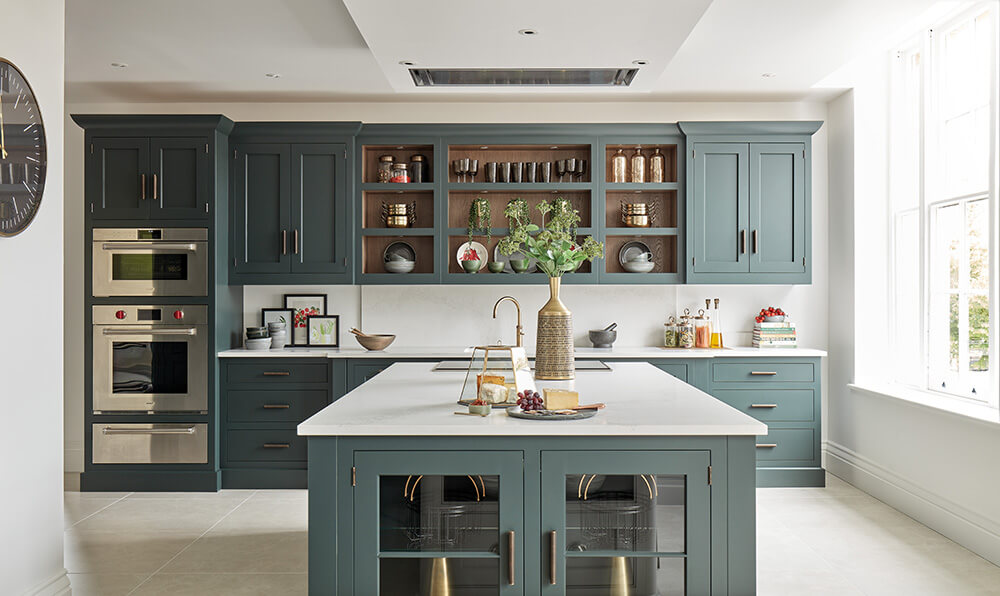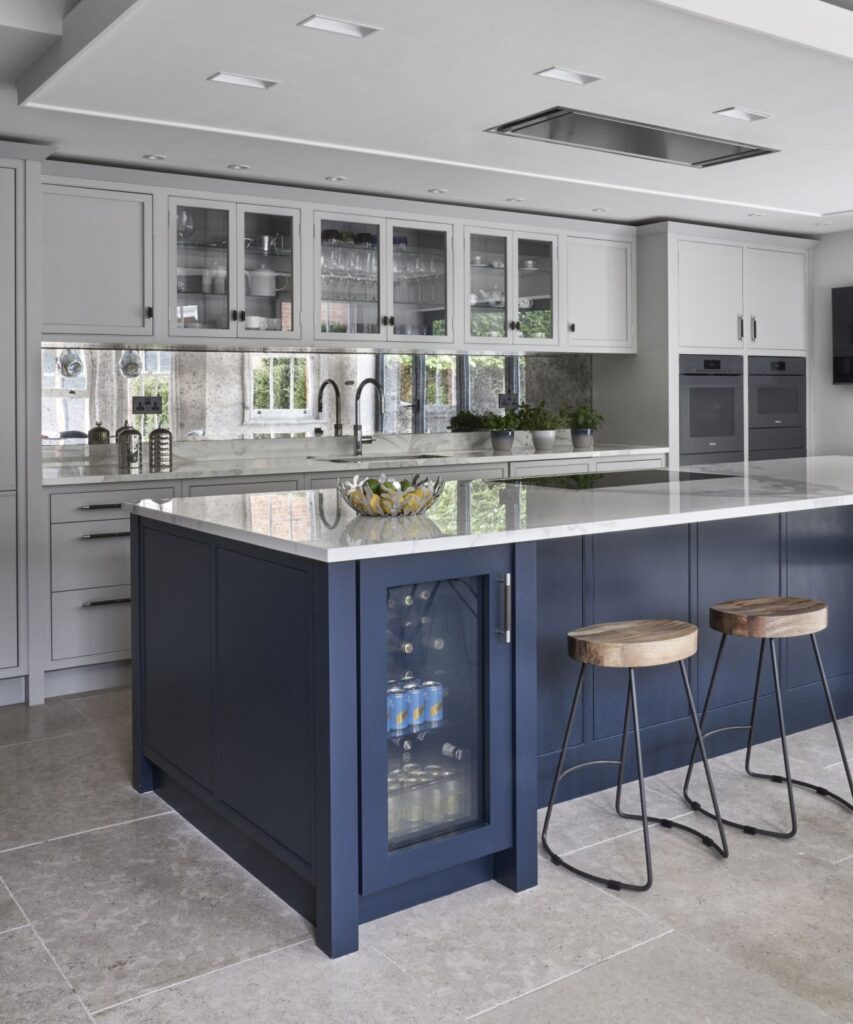 Display your frequently used items
All kitchens need storage, and it's never a bad idea to give some thought to what specific items you frequently use. To help your kitchen feel more organized and convenient to you, create a simple system for item organization and decoration.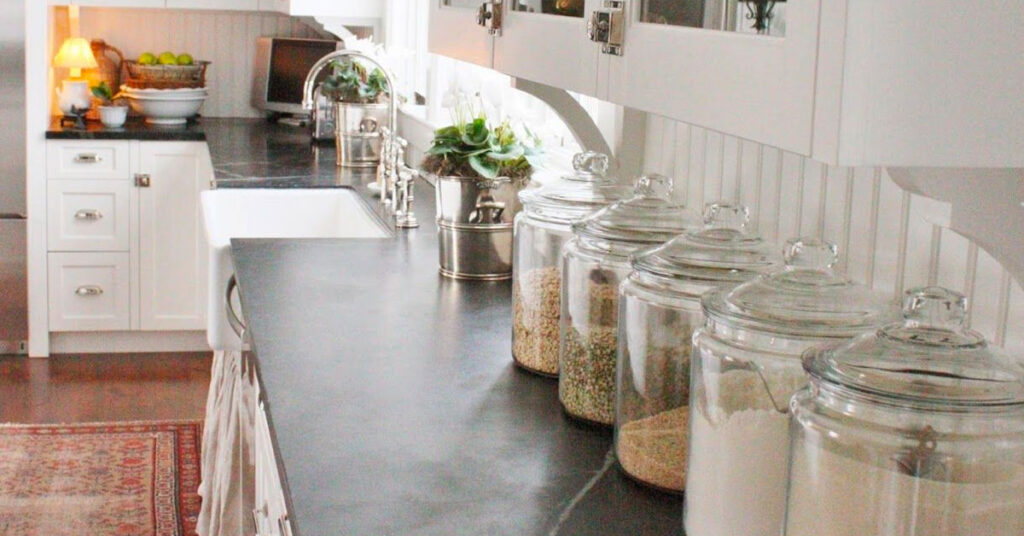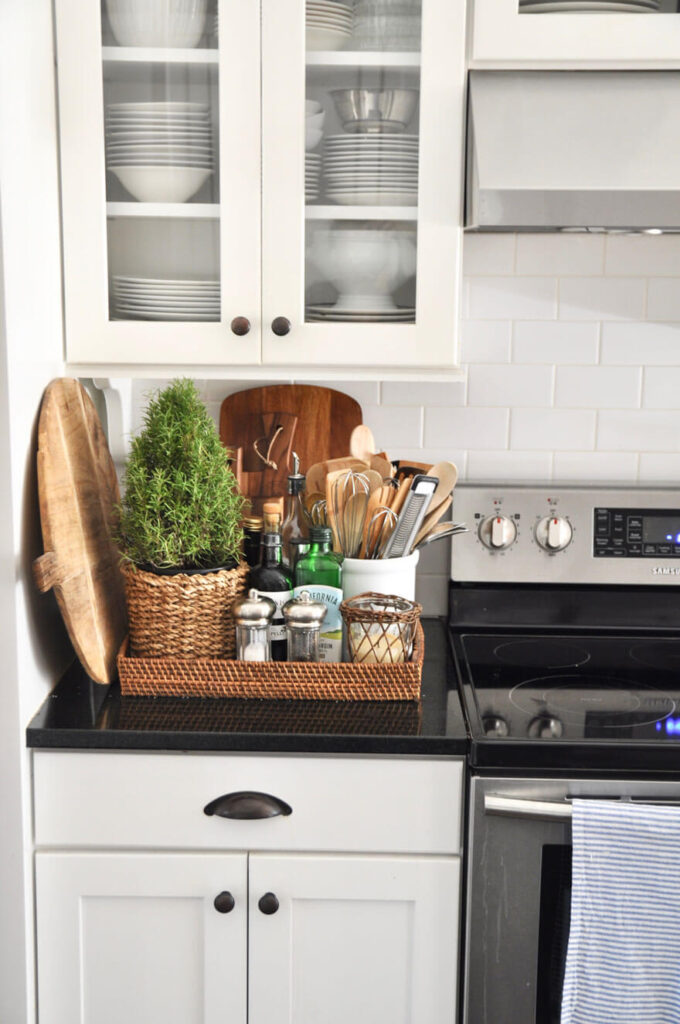 Display things that are used frequently in an area that's easy for you to reach when cooking. For example, if you're always using spoons when you cook, try hanging them from hooks on the side of the counter by your stove. If you're always using the same cutting board when preparing meals, hang it on the side of the counter so it's always within reach.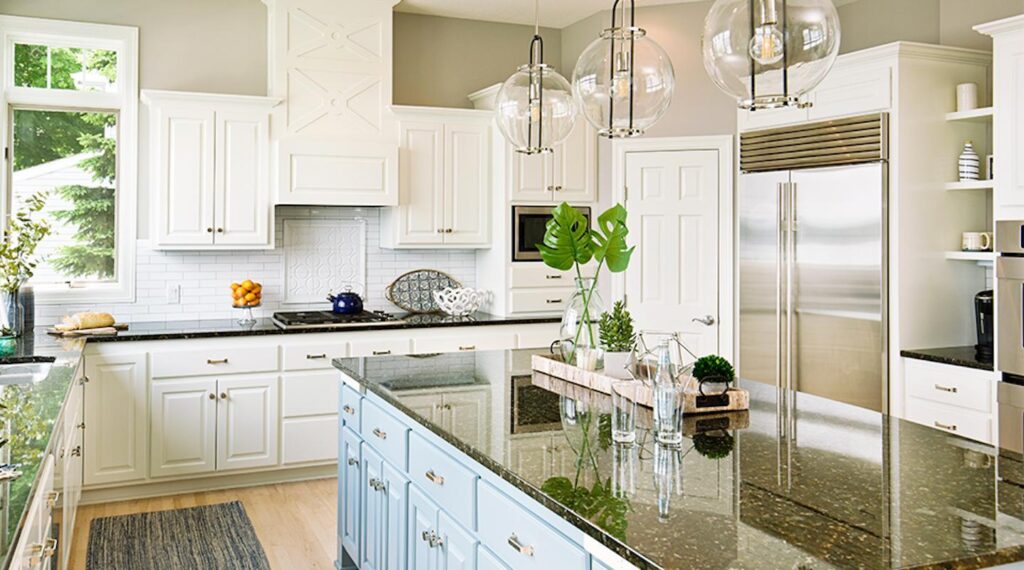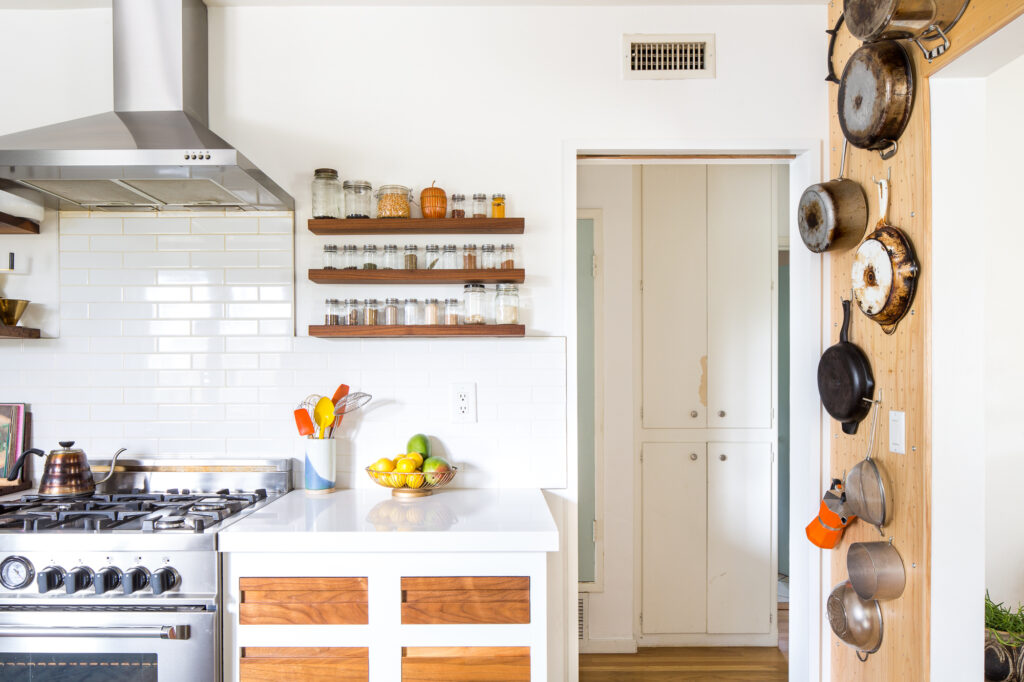 If you don't have enough wall space for everything, try using a drying rack on top of your sink so everything is at a height where it can drip down into the sink instead of collecting on your countertop or end table. Or, if you prefer to keep it simple and want your counters free of clutter as much as possible, build small shelves out of empty containers and place them underneath the cabinets that serve as storage space. Shelves like these are also great for keeping things like tupperware and cereal boxes organized and within reach while cooking.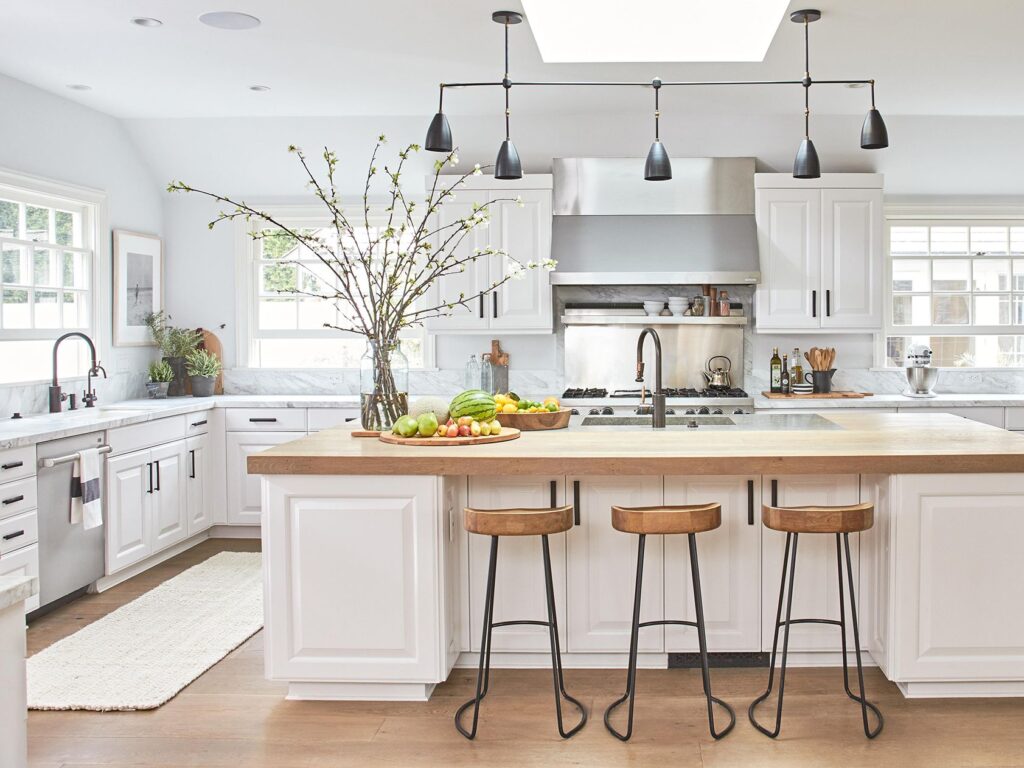 Keep things well organized
Kitchen decor ideas can be tricky when you have limited space and an overwhelming amount of cooking equipment and tools to store. It can be easy to get bogged down in what's aesthetically pleasing, rather than how to keep things functional and accessible. Here's how to make your kitchen look like a dream and still stay organized.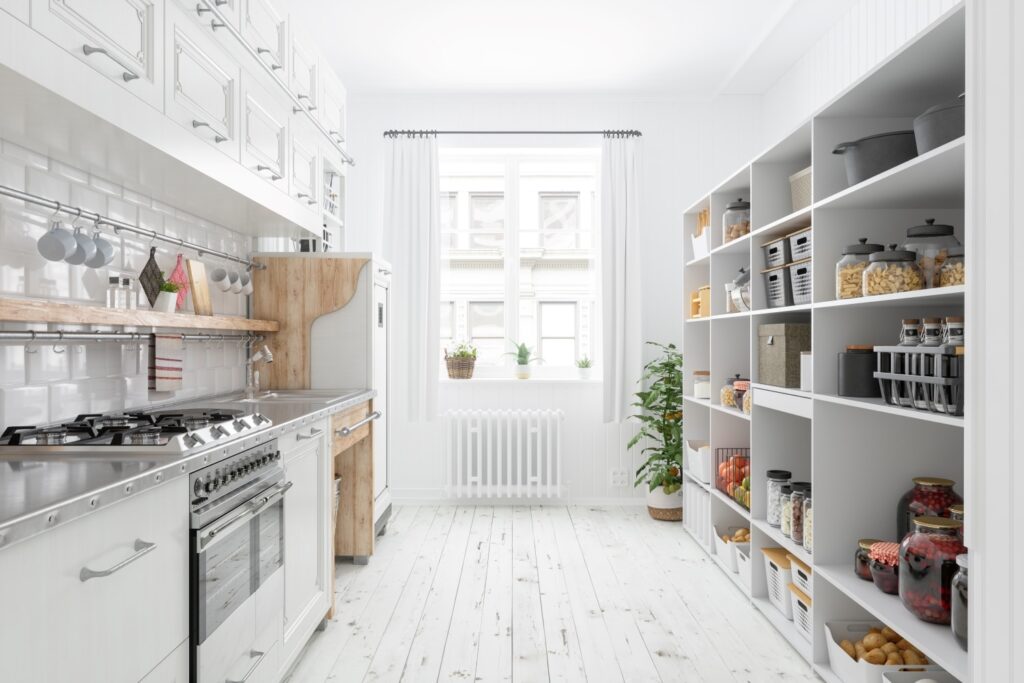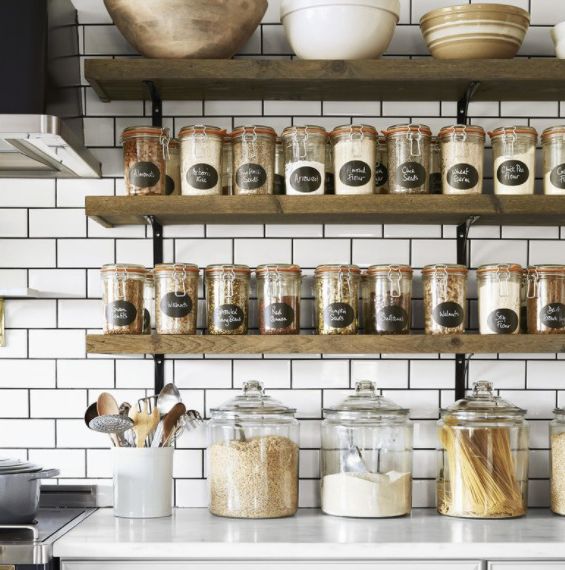 Plastic bins will help you stay organized and keep your kitchen looking stylish. They're also less expensive than most storage solutions, so they'll fit any budget. Get a variety of sizes in fun colors to match your kitchen's style. If your kitchen is small, or you don't have a lot of wall space, get the small stackable bins with lids that you can use under the counter or on top of cupboards. The lids will help keep your kitchen looking clean by hiding dust and clutter, but since they're clear, they'll still let the bins blend in with rest of your kitchen.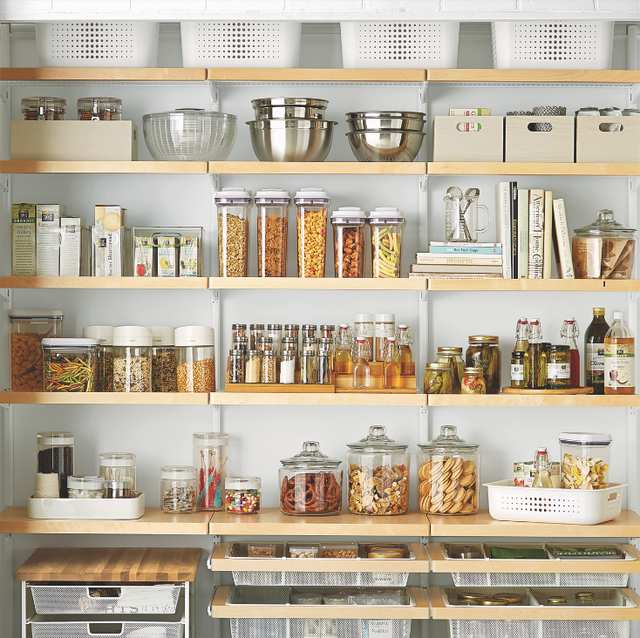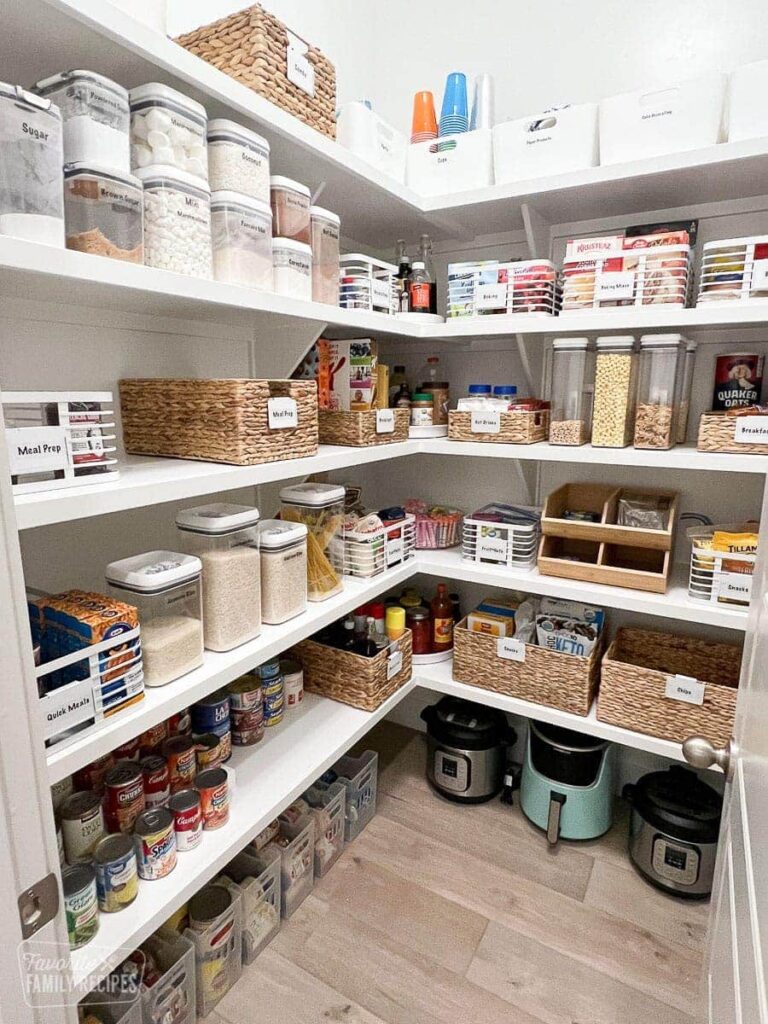 Make sure you have enough storage for all of your cooking equipment, but try not to let it take over your countertops—this might mean investing in a corner cabinet or installing a pot rack above your stove if there isn't enough room for everything on the shelves below.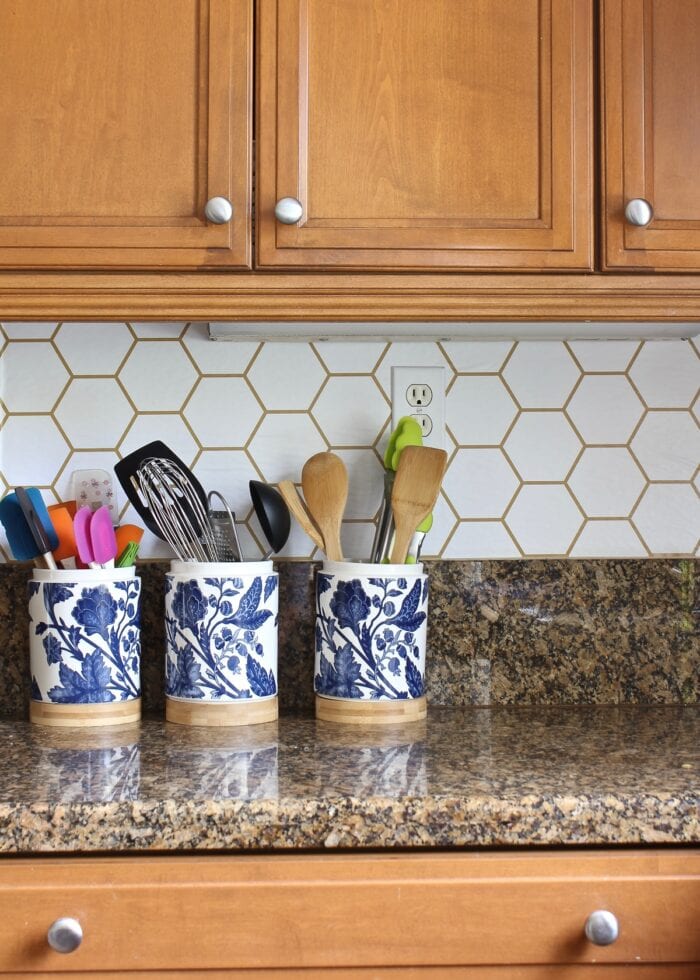 Investing in decor for the kitchen can make your time spent there more enjoyable, no matter if you are cooking, entertaining, or just enjoying a nice cup of coffee. By incorporating a variety of kitchen decor ideas into your home, you will feel inspired to enjoy time in your kitchen and get creative in the process. Hopefully this article gave you a little inspiration to get started on your own kitchen makeover!