When it comes to the dining room, you want a space that not only reflects your style but also gives you plenty of room to entertain. Whether you're hosting weekly dinner parties with friends or just need a homey place to enjoy a meal with your family. There's no place better to do it than in your own dining room. Eye catching and functional, here are 20 dining room decor ideas that will help you get the most out of your space.
'The Kitchen is the Heart of the Home' is a common saying in many cultures. The dining room is where many people bond over food in their day-to-day life. To create a sense of well-being in your space, you'll want to make sure your dining area is as inviting as possible.
Make a statement with a piece of art
While it might seem like all you really need to create a dining room is a table and some chairs. The truth is that a dining room can be a great spot for expressing your style. A few well-placed pieces of art or other decorative items can not only bring your dining room to life. They can also help it reflect the person you are.
Choose the right lighting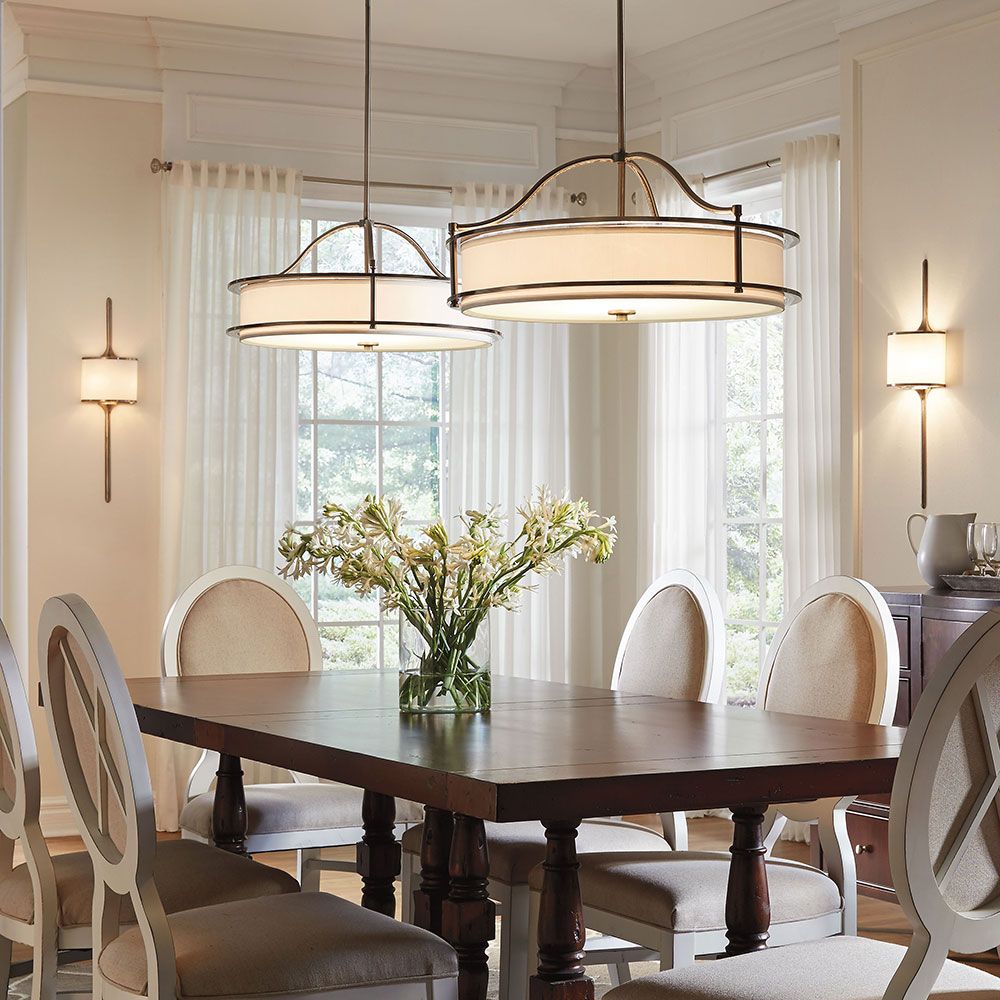 If you're going for a cozy feel, then choose a dimmer or two-toned light with a warmer tone. If you have a lot of color in the room, then try going for a lighter, cooler colored bulb.
Add some greenery
You can do a lot with greenery. It brightens up the place, it smells nice, and it makes people feel welcome. Even if your dining area is small, then there are still many ways to make it feel spacious and inviting. Add some greenery to an empty wall, in a corner of the room or anywhere you need! If you have a small table, then you can plant succulents in pretty pots on the floor by your chairs. The greens will provide a nice touch to any bare corners!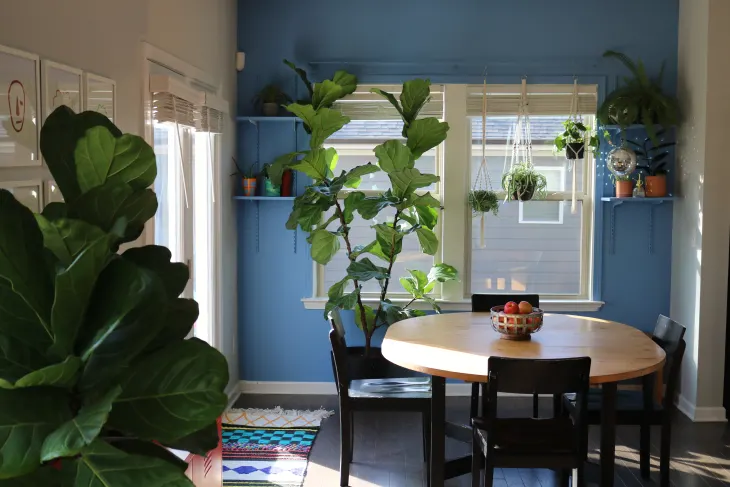 Incorporate storage and function
When you think of storage in a dining room, don't just consider the built-in cabinets on either side of your table or the sideboard in the corner; research any drawers or shelves you can find in your existing furniture that are currently unused. Do you have a desk or bureau that could be repurposed as an additional surface for serving food? Could you build additional shelves into open spaces on your walls to hold books, table linens, and decorative objects? The more storage you can incorporate into your dining room decor, the less likely it is that clutter will build up over time.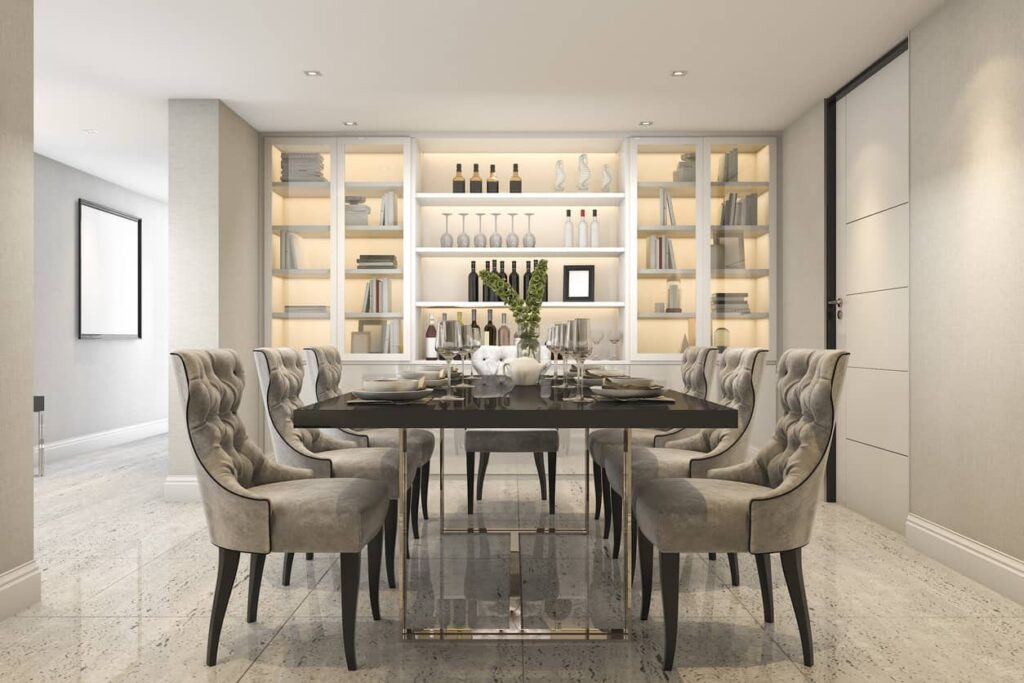 Pull in complementary colors
Dining rooms are a great place to use complementary colors in decorating. This can be anything from the combination of your favorite colors, to an accent wall with a unique color for your dining room that ties in with the rest of your home.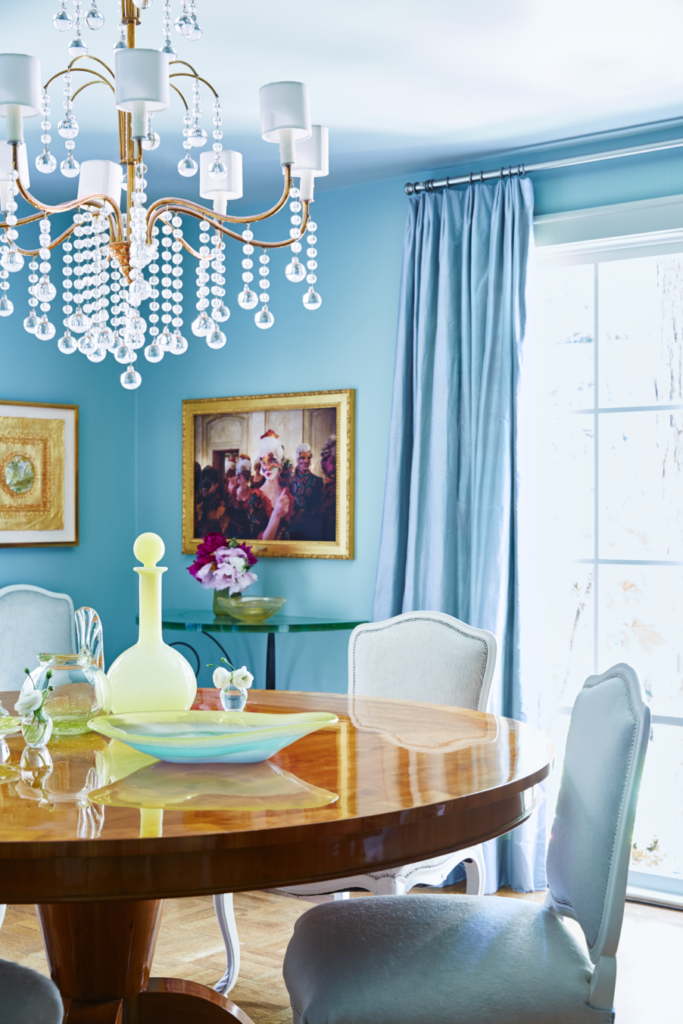 Create a cozy nook with pillows.
Create a warm and restful space with classic and modern day items, pillows, and other home decor to help you gather your family members in one area.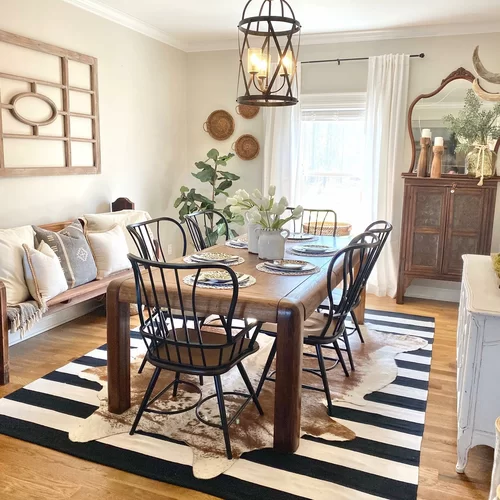 Use rugs to define your space.
Reduce the visual clutter of a dining room by using area rugs to define its boundaries.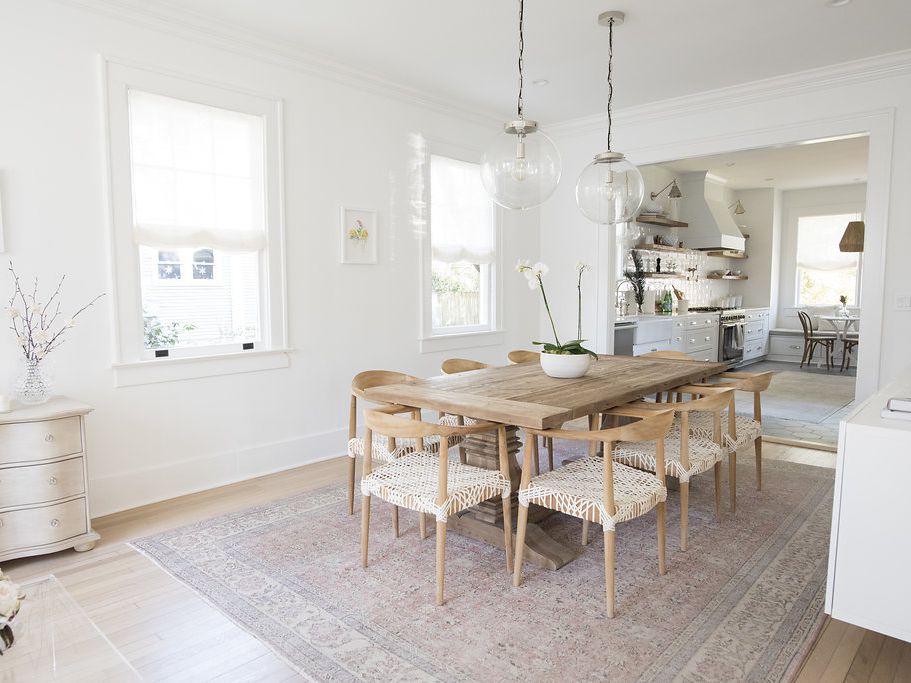 Choose pieces that compliment each other.
Whether you're coming up with a new dining room design or figuring out how to make your space work better for you. The most important thing is to make sure that all of your pieces are working together. Otherwise, it's going to be a hodge podge of furniture, accessories, and decor. When rooms look too busy it can be difficult to tell where one element ends and the next begins. We have tips for finding pieces that will compliment each other and make your space a functional part of your home.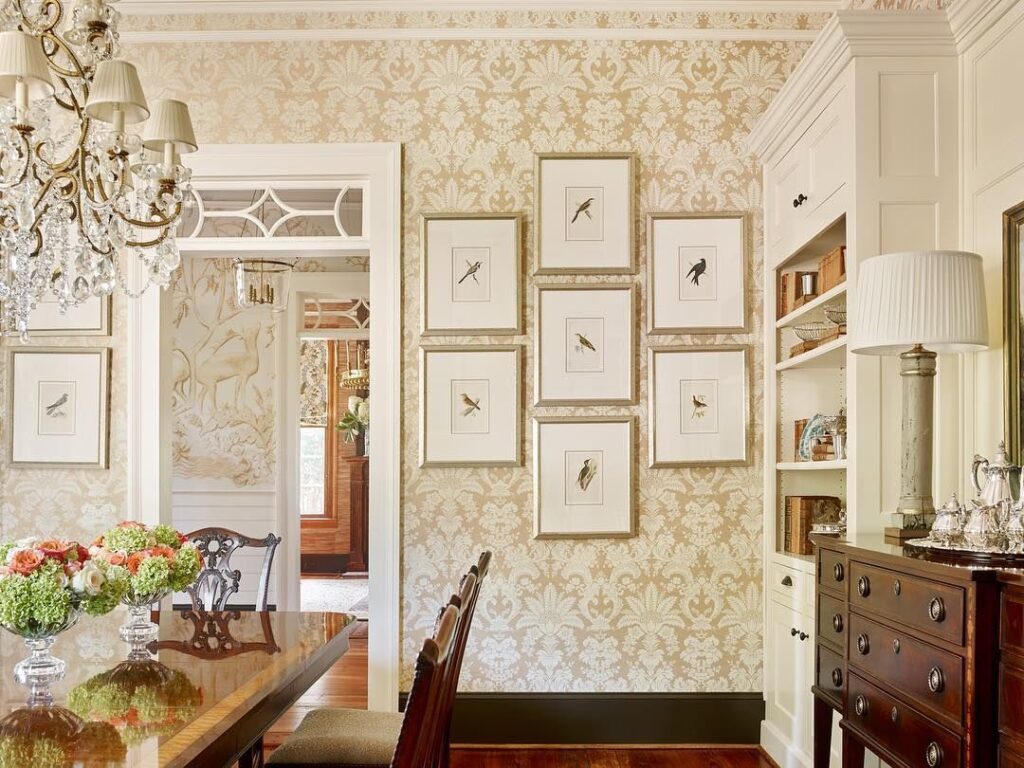 Make it personal with accessories.
If you're looking to make your dining room more interesting and enjoyable, then consider adding in some accessories that will personalize the space. A few little touches can make all the difference!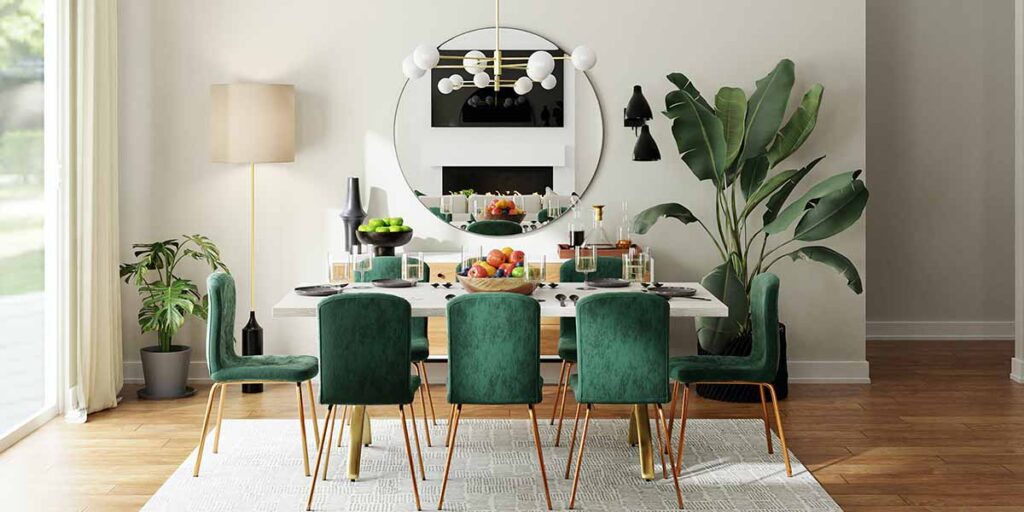 Go neutrals for maximum versatility.
Neutral colors not only versatile and but also can be used to create many different moods in the dining room. Since the dining room is a communal space, it's important that there are plenty of areas for everyone to sit comfortably and enjoy the meal.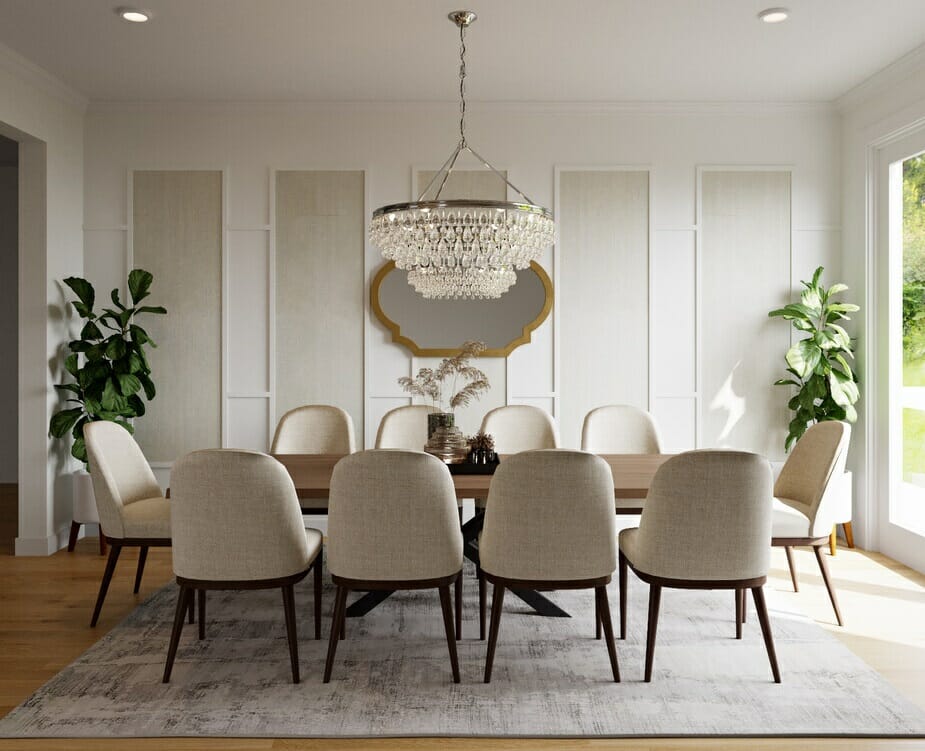 Use texture to define areas of the room.
Texture can be used to define areas in a room that share the same purpose. By breaking the dining space into areas with different surfaces (textures), it becomes easier to separate the spaces into their individual uses. In this case, the chairs are made of wood and are placed on a rug with a patterned texture, while the table has a smooth, glossy finish.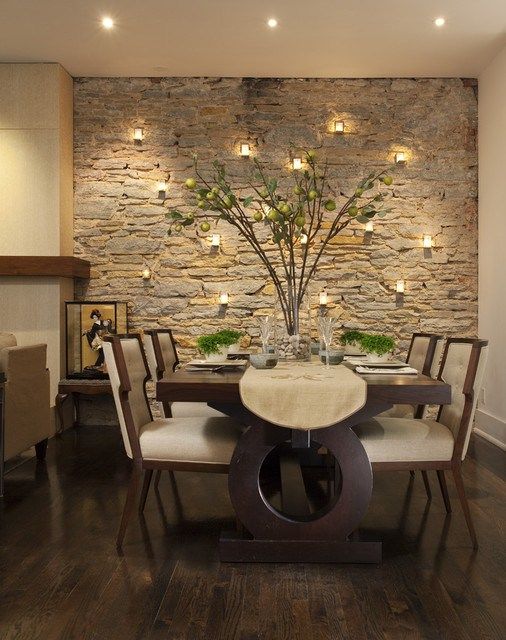 Mix and match textures for an eclectic look.
An eclectic dining room can be a fun way to express who you are as a person. Also how you want others to see you (and you never know what might inspire your guests). Maybe you want your dining room to feel like a vacation home. For example wooden beams, warm wood tones, and nautical accents could create that effect for you. Or, maybe you want a moody and sophisticated setting—metallic finishes and dark shapes could help achieve that look. With some creativity and an open mind, an eclectic dining room can be exactly what you're looking for.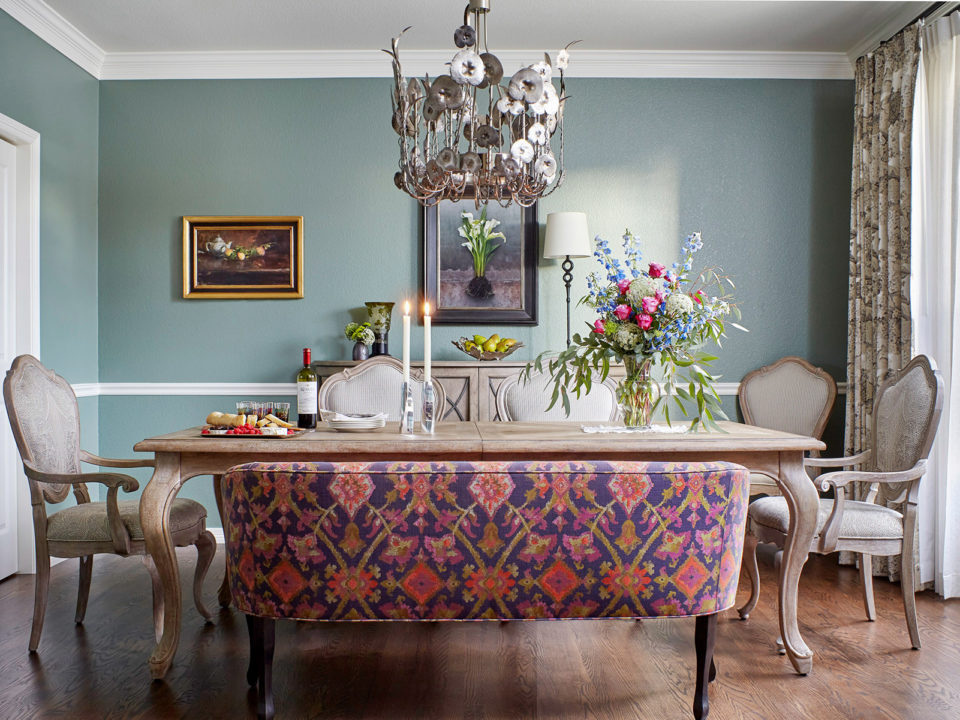 Here are some more ideas to inspire you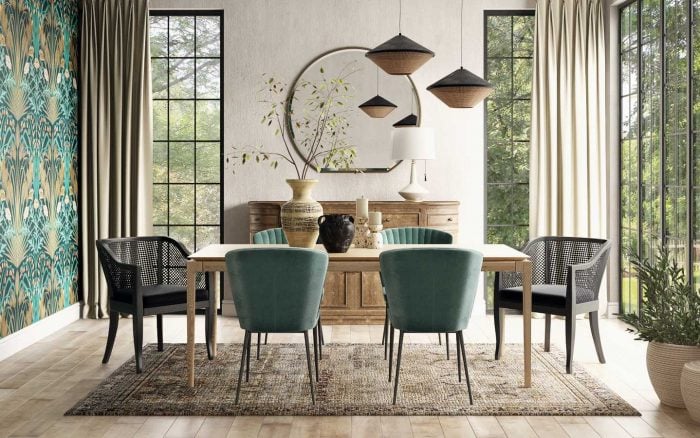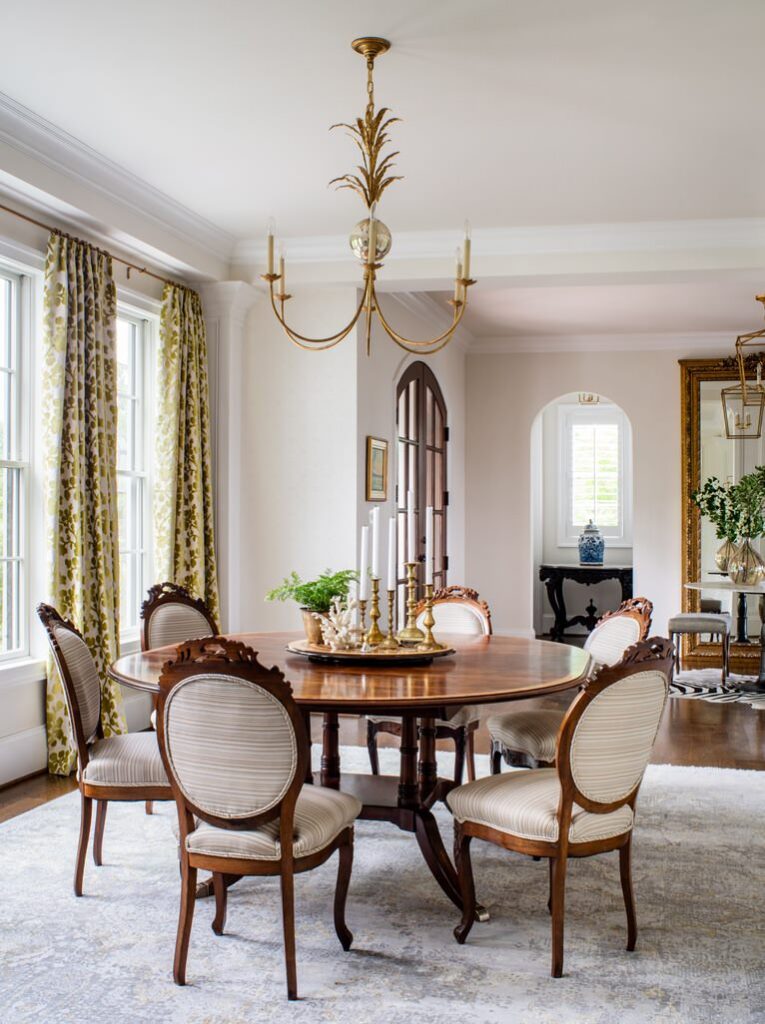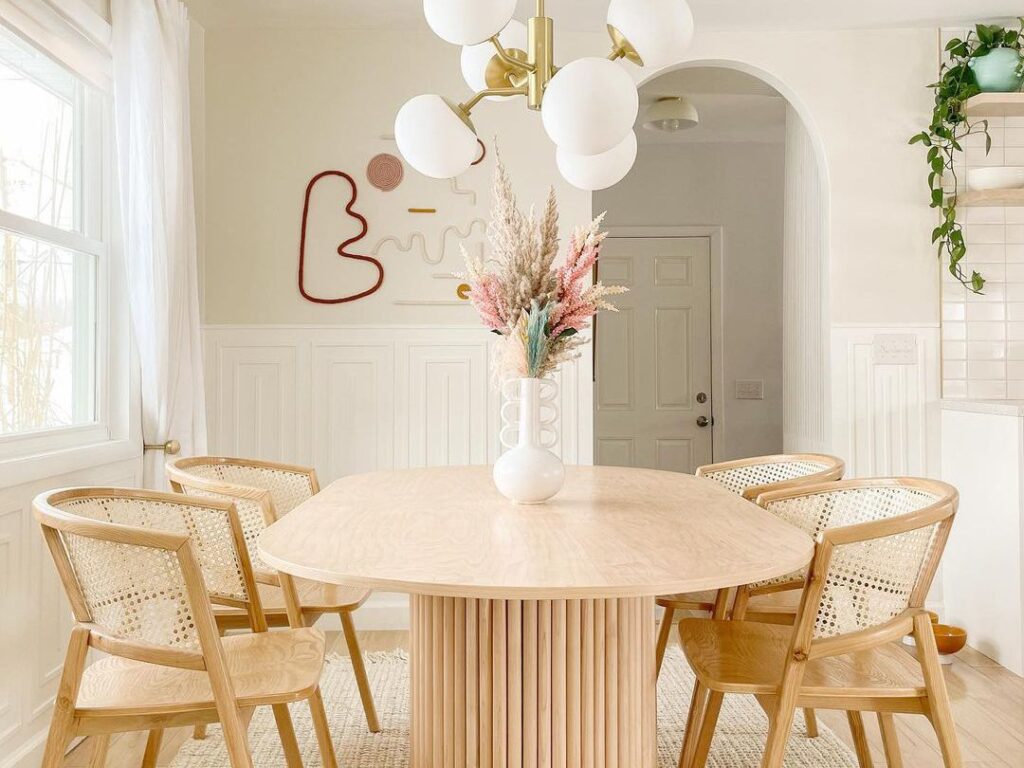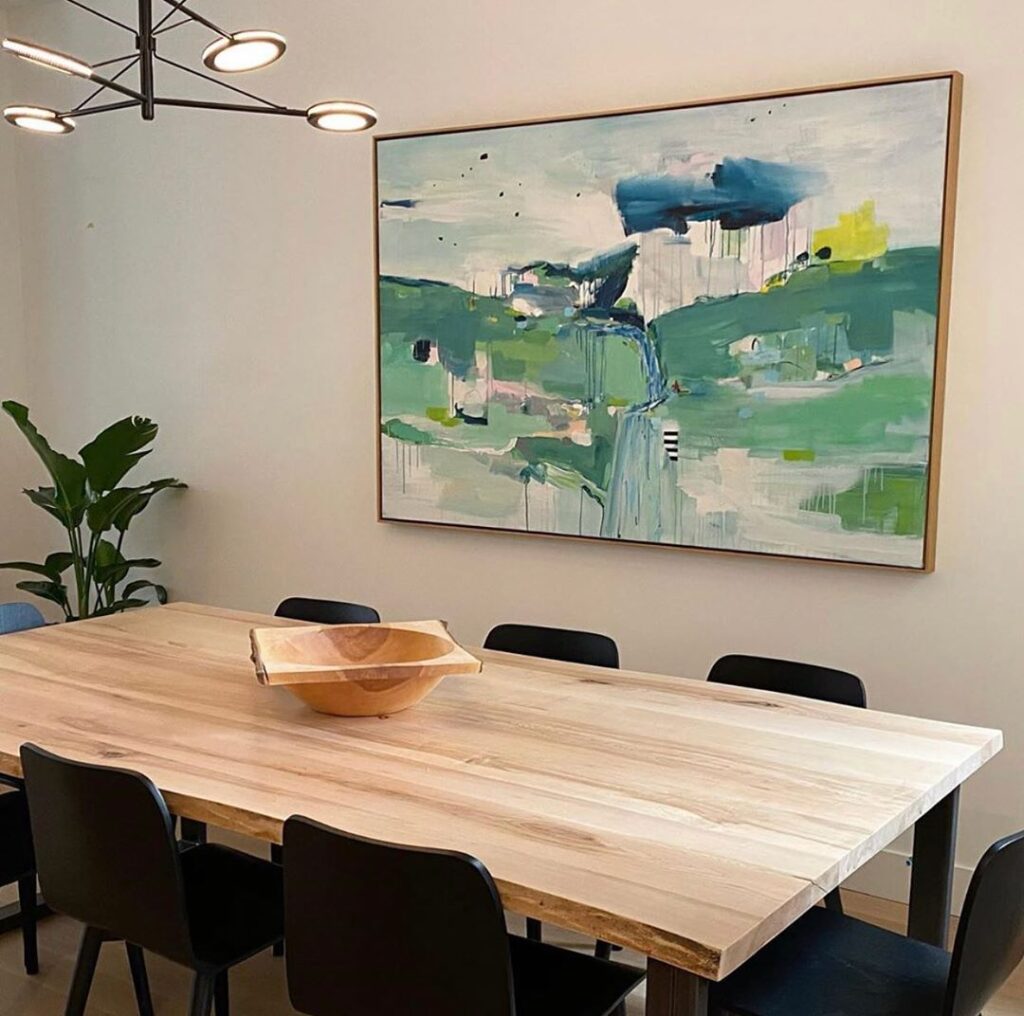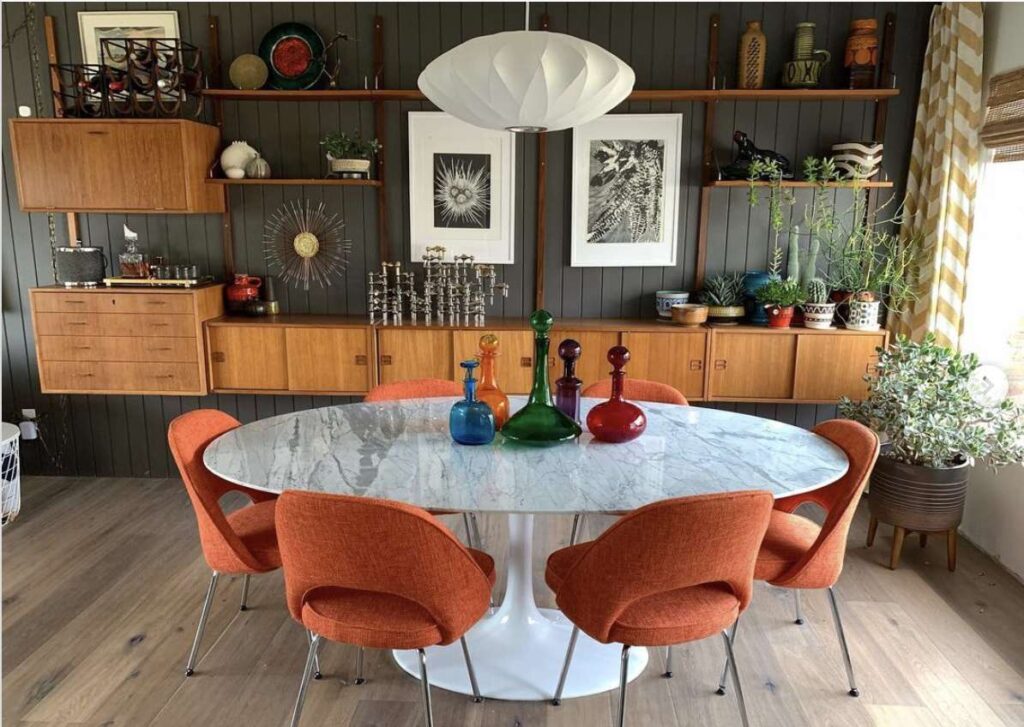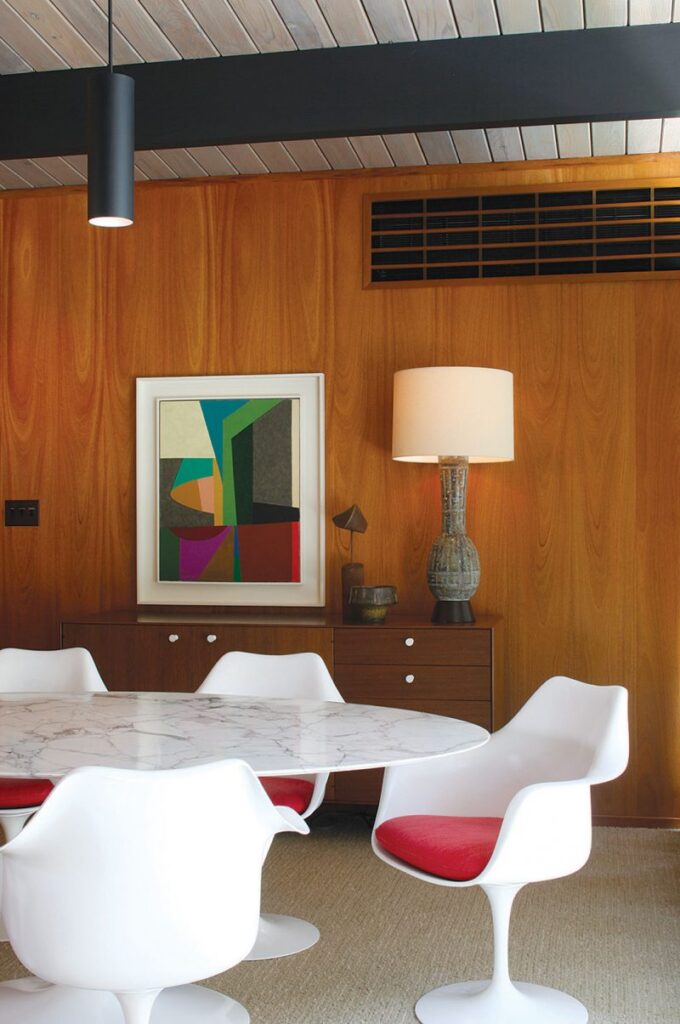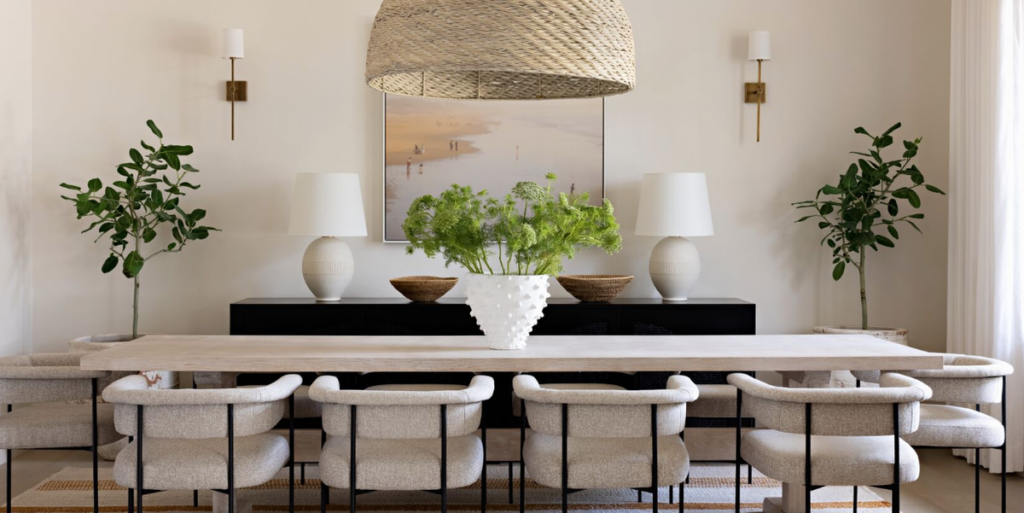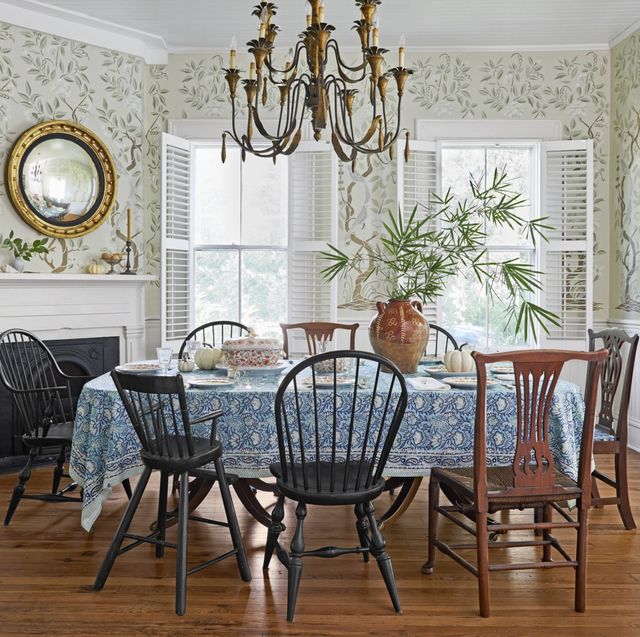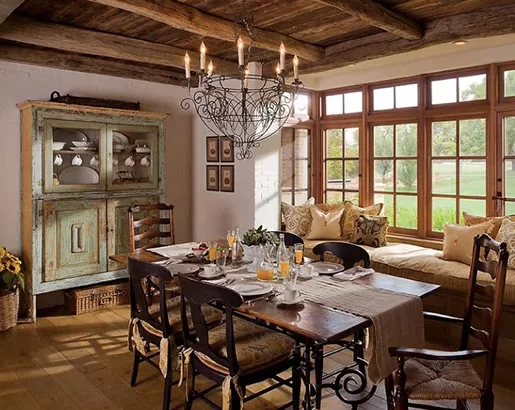 While there are some great dining room decor options out there, sometimes they lack a certain pizzaz. To help you find the perfect piece, we've created this roundup that features a variety of rooms with different styles and functionality in mind. From simple and sleek to a bit more traditional and ornate. Hope these twenty dining room decorating ideas will help you stop searching for a new look for your own space.