If you are looking for kids room design ideas, we have thousands of pictures to get your creative juices flowing. We understand that decorating a kids room can be a daunting task, but it doesn't have to be. Our site is here to help you every step of the way. From selecting colors and furniture pieces, to helping you decide what kind of room layout works best for your home—we're here to help!
Kids rooms are becoming more and more specialized for each child's interests, which makes it easier than ever for parents to find inspiration in our gallery of children's bedroom decorating ideas from around the world.
Pastel Color Kid's Bedroom Idea
If you are looking for a pastel color scheme, then this is the best idea to use. The furniture is white with pastel colors such as purple, blue and yellow. The bedding is also in light colors with different patterns on them. This can be a great inspiration for your kids' bedroom.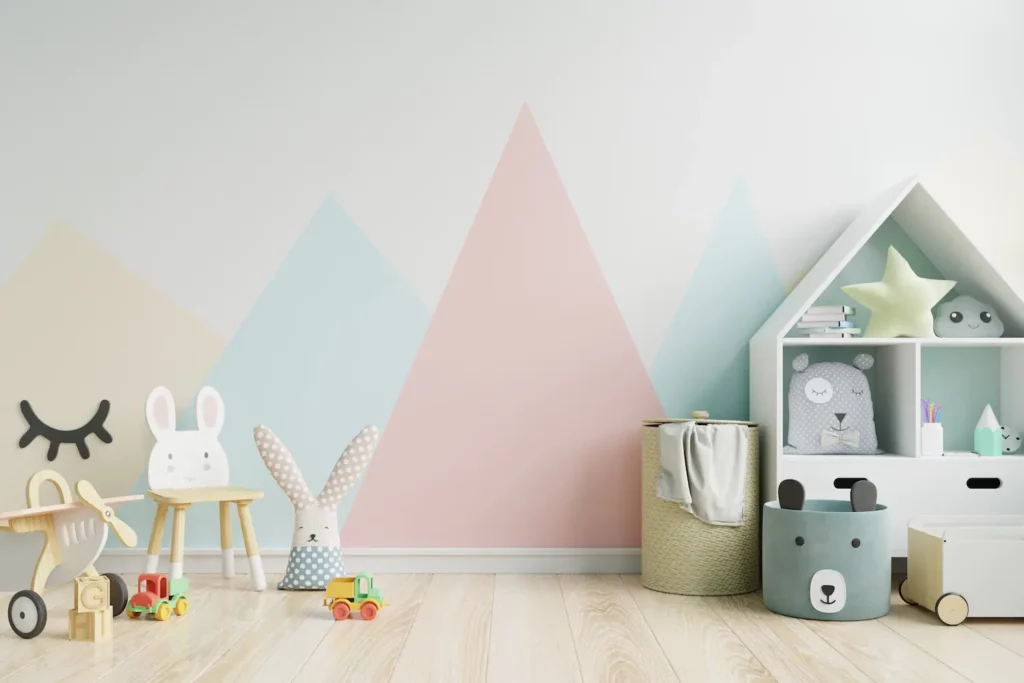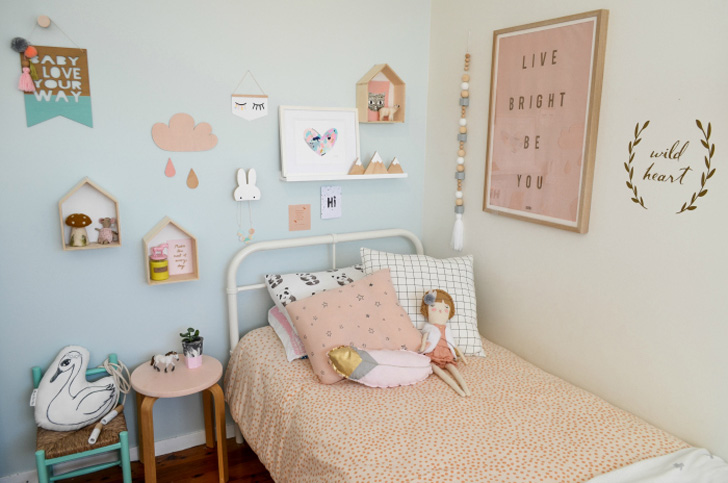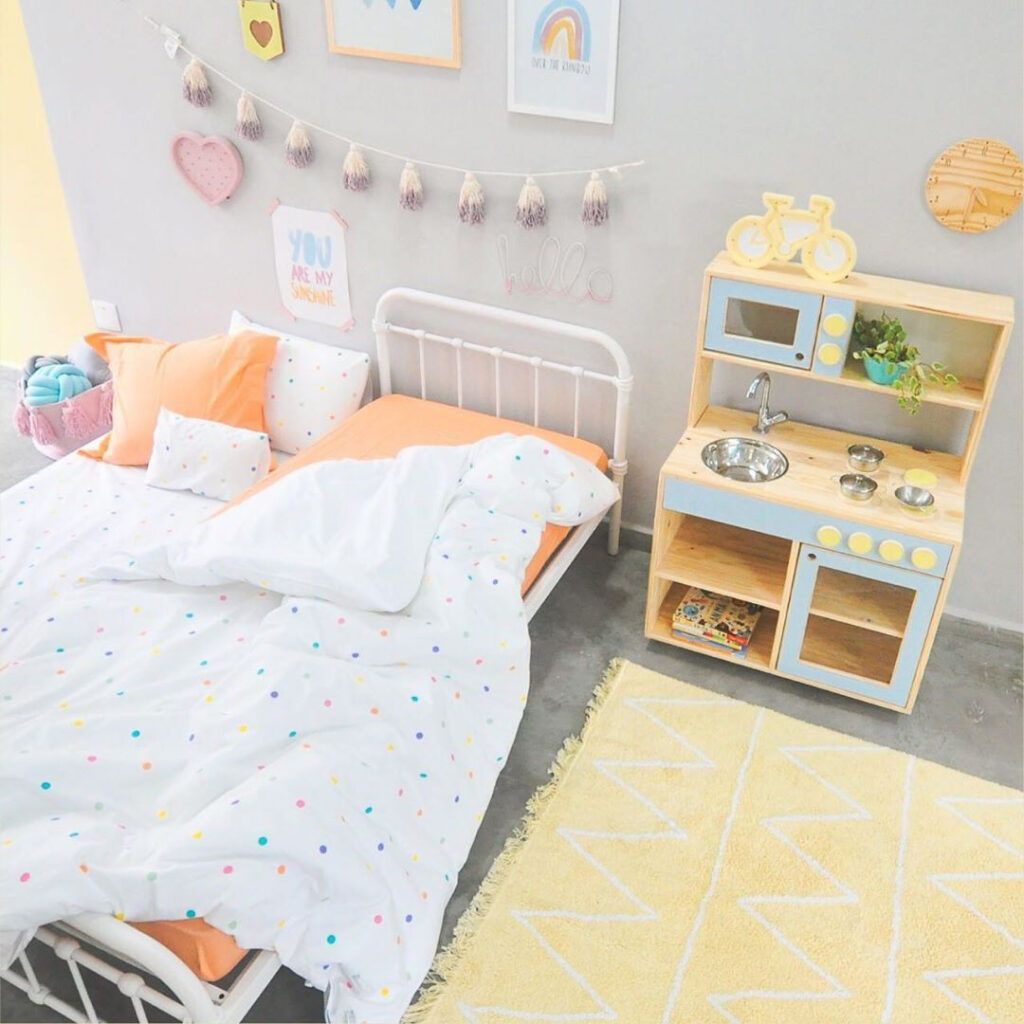 Jungle Theme Kids Room Idea
The jungle theme is one of the most popular themes for kids rooms. It's easy to make and it looks great in any room.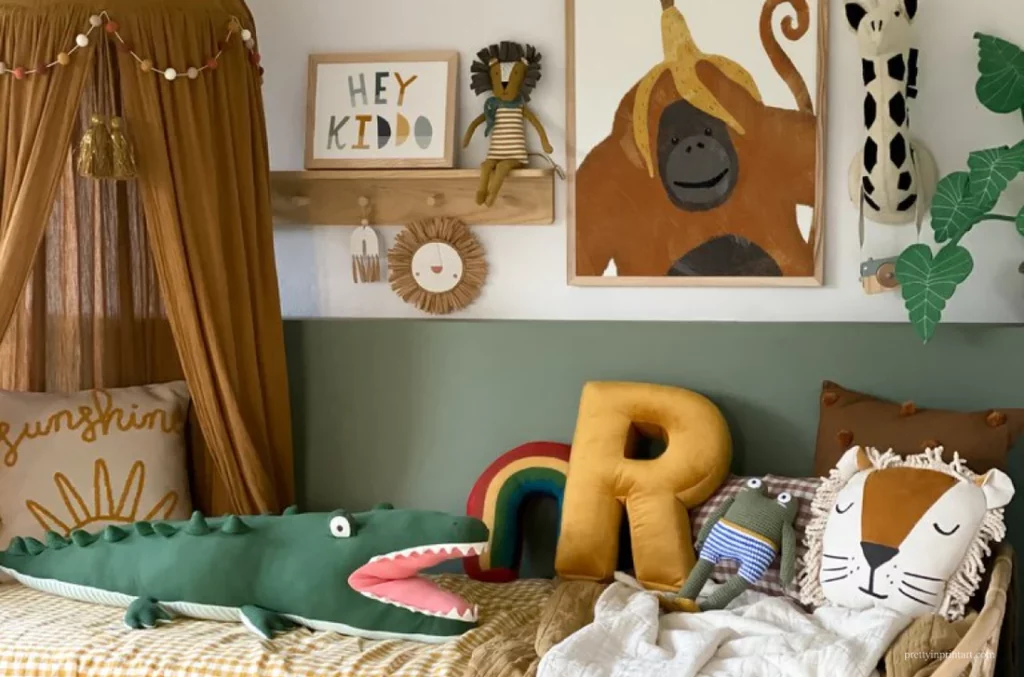 Jungle themed kids room can be made with a few simple items like a bed sheet, some plants and a few toys. The jungle looks really nice when you have used a variety of colors and shades. You can also add some fake grasses on the floor to give the look of a forest floor.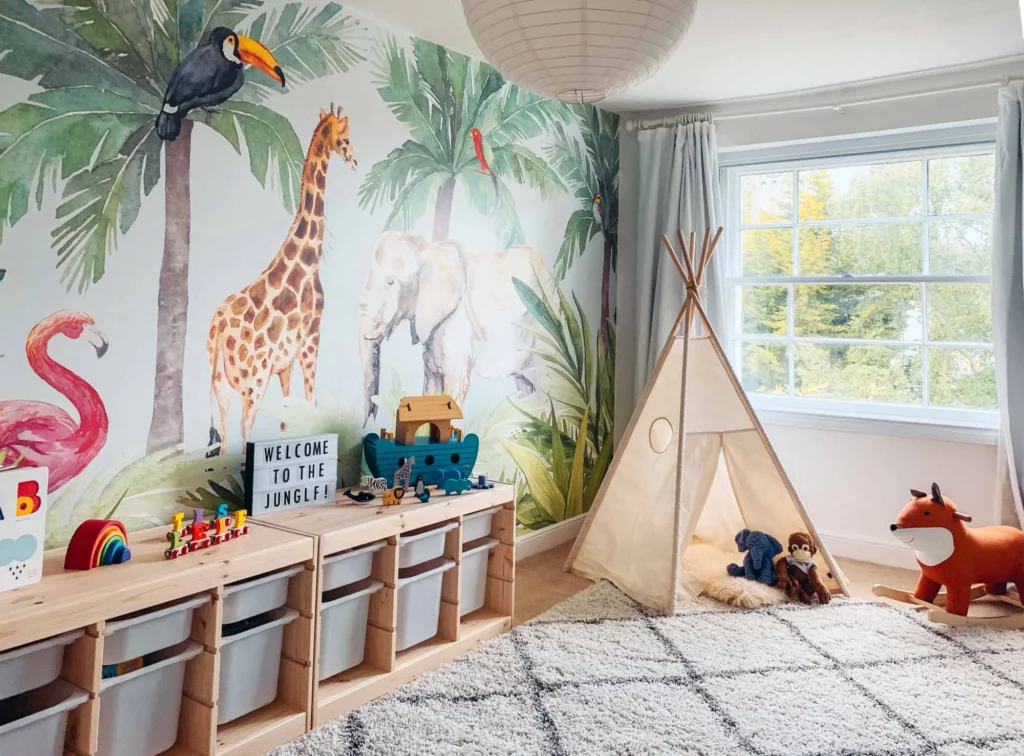 You can use these ideas as a reference to decorate your kid's room. We hope you like it!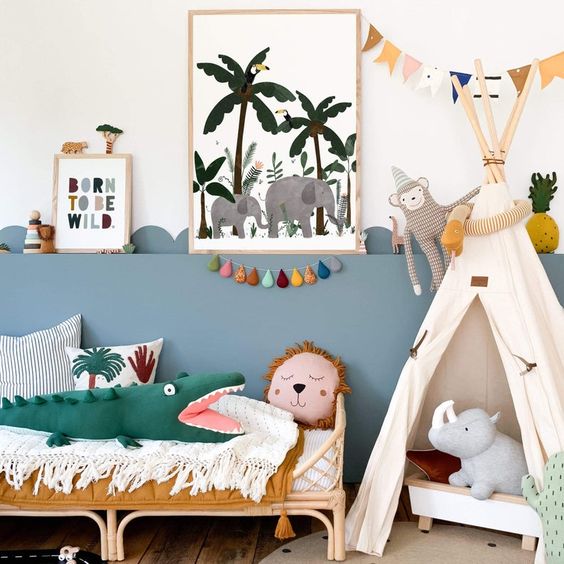 Harry Potter Themed Room
If you have a little wizard at home, then this Harry Potter themed room is best for him/her. The whole room has been designed to look like Hogwarts with plenty of Harry Potter symbols and characters. We love how they have managed to create an enchanted forest in their kid's room using green foliage and tree branches. The walls are adorned with beautiful murals and the ceiling has been painted with the starry night sky.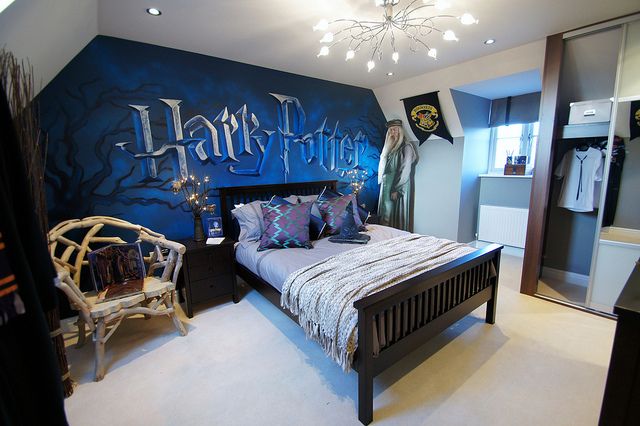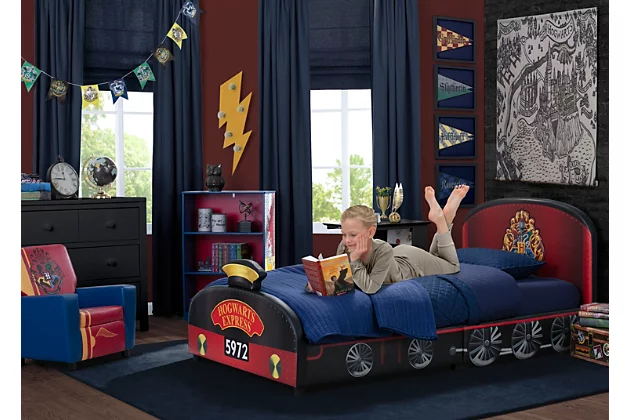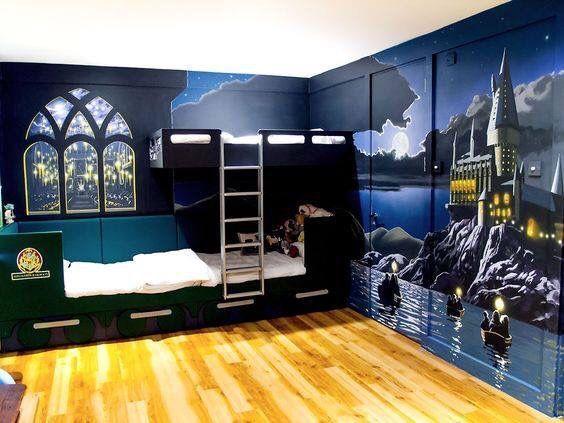 Circus Theme
If you have a little girl who loves to watch circus games on TV or if you have a boy who enjoys playing with his friends in the backyard, then this theme is perfect for them! You can easily transform their bedroom into a circus tent by painting the wall with bright colors such as red and yellow, adding animal print curtains and creating an open space for kids to play with teddy bears, dolls and other toys.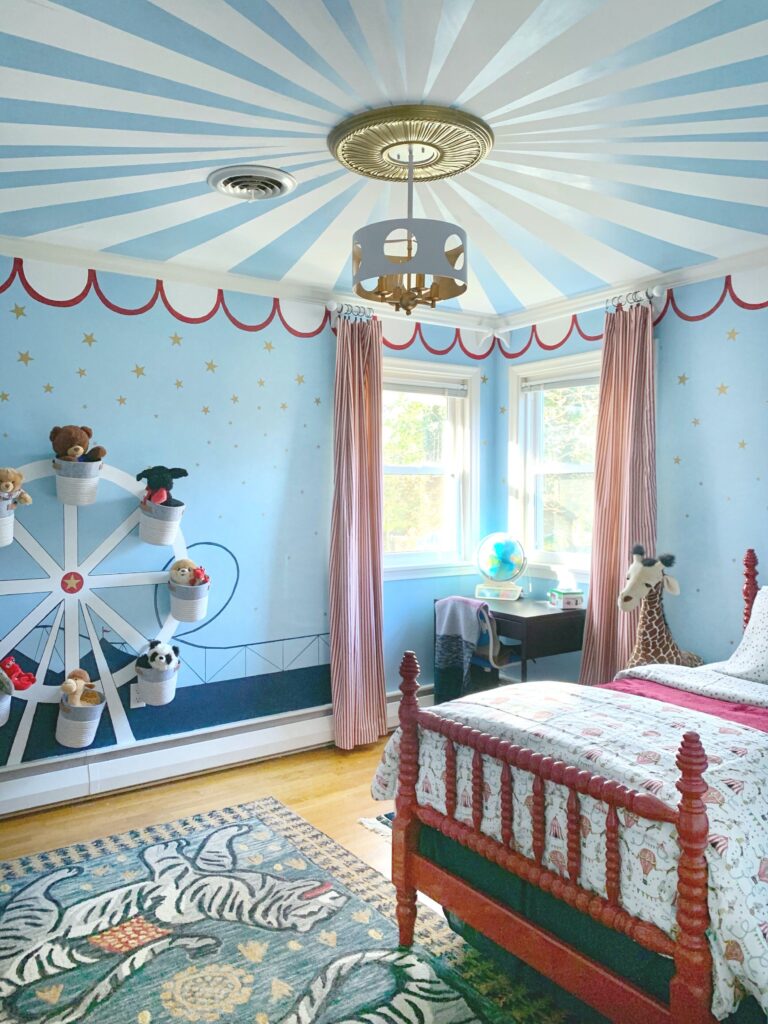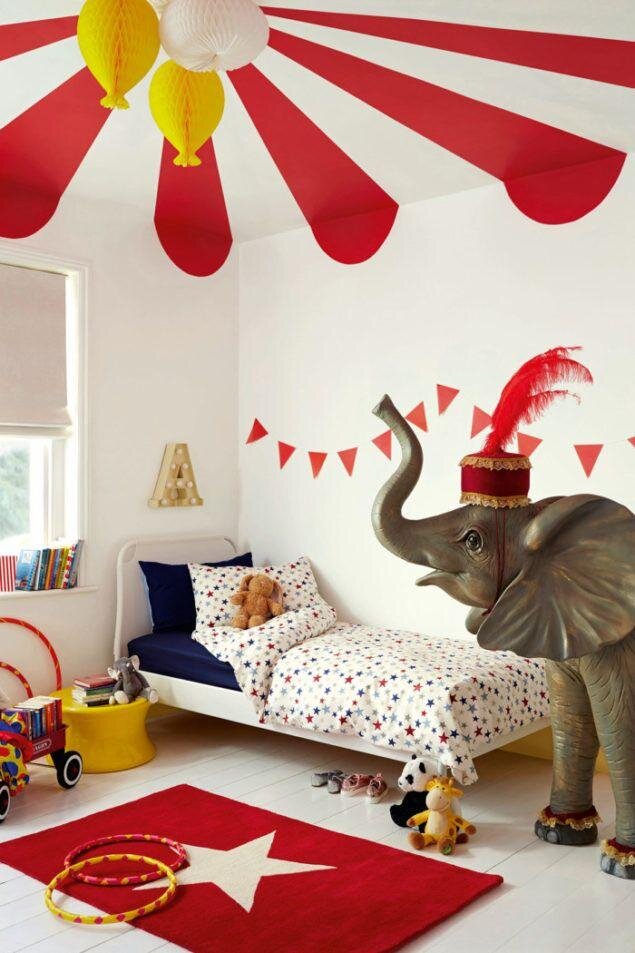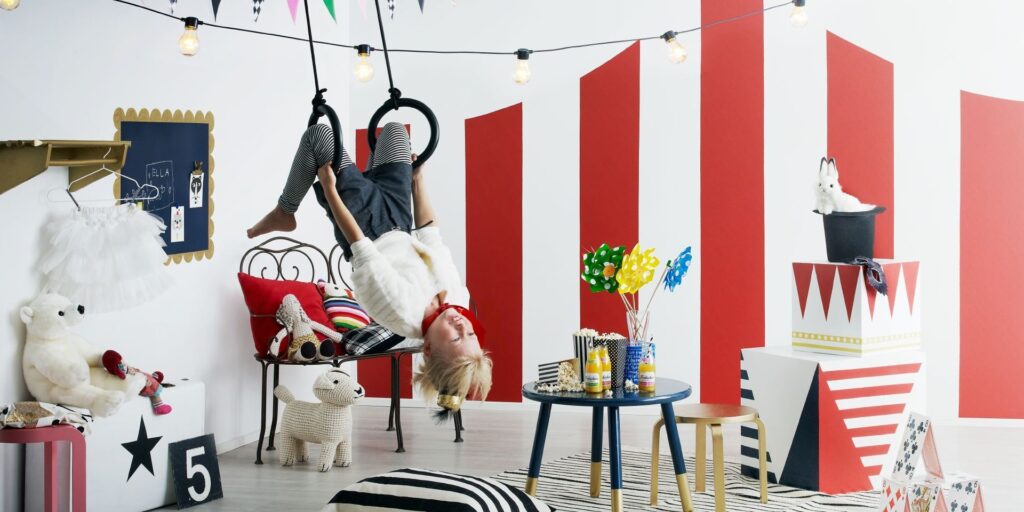 Nature Themed Rooms
Nature-themed rooms are not only popular among adults but also among kids too! Kids will definitely love sleeping on bunk beds surrounded by beautiful forest views or sitting inside large green apples while reading books under the sun light coming from the windows of their room!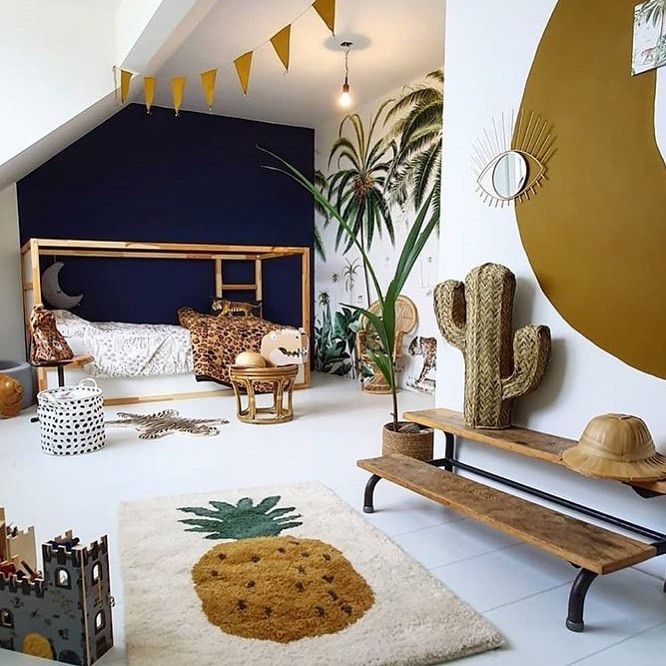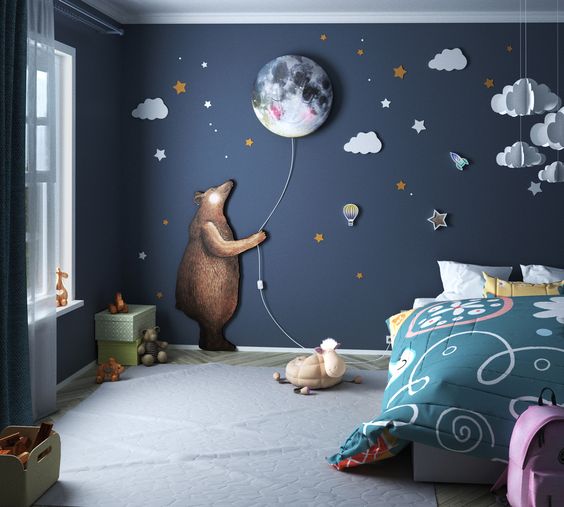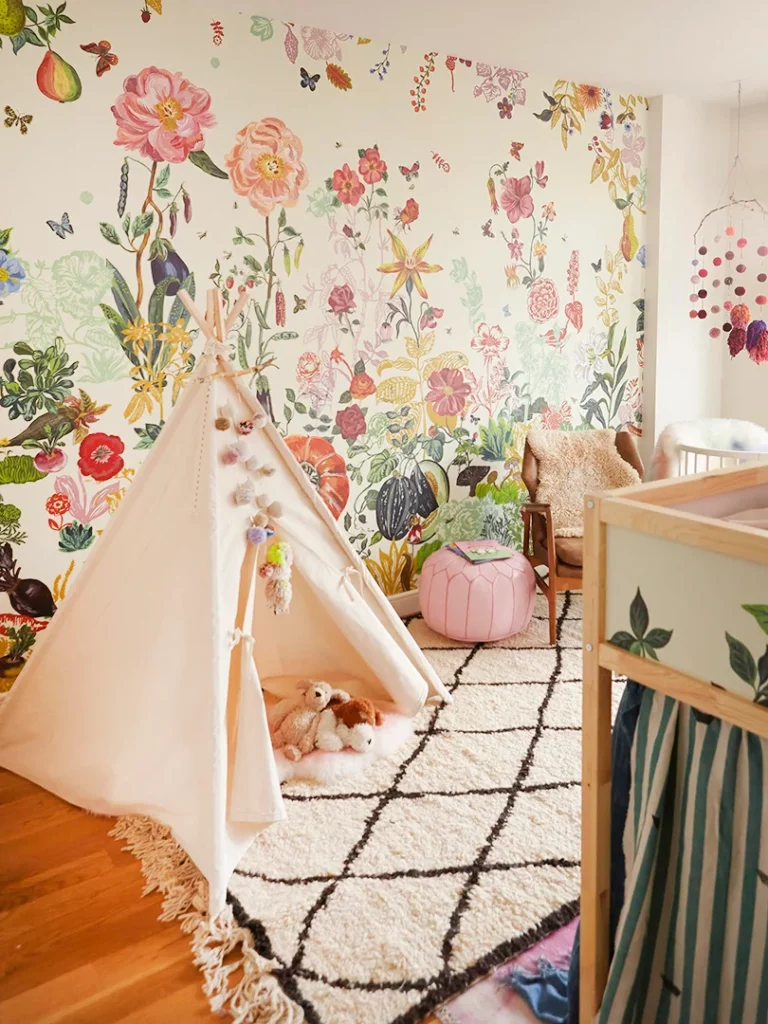 Science Theme
Science themed rooms are a fun way to celebrate your child's love of science and encourage them to learn more about the world around them. These kids room designs will give you some ideas for how to decorate your child's room with a science theme!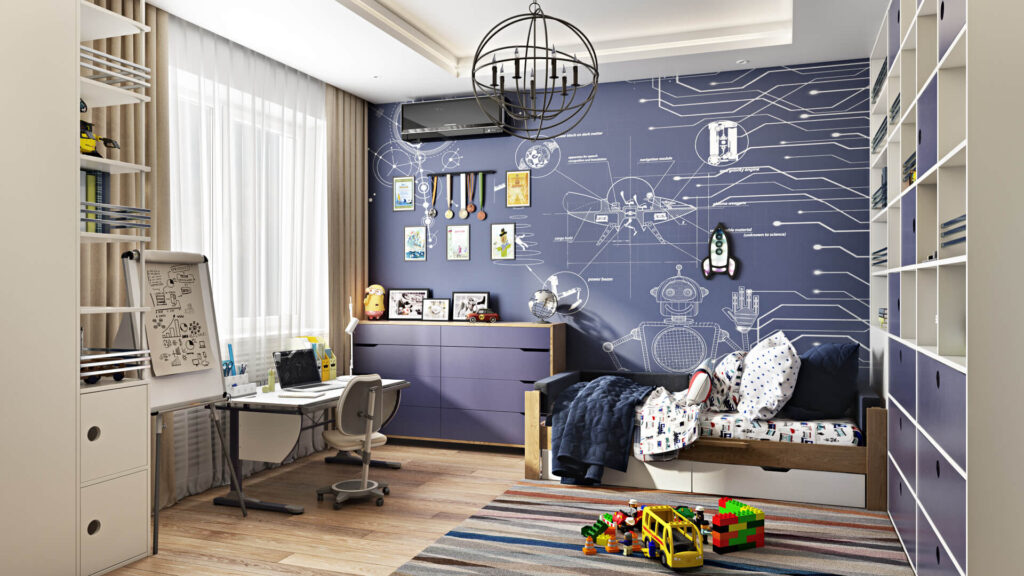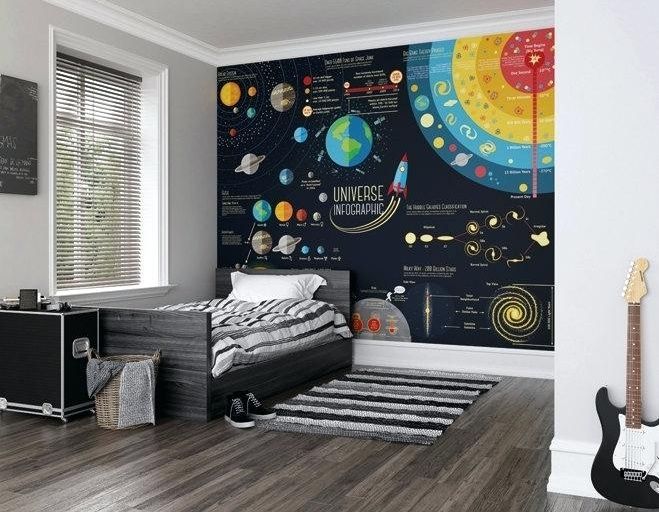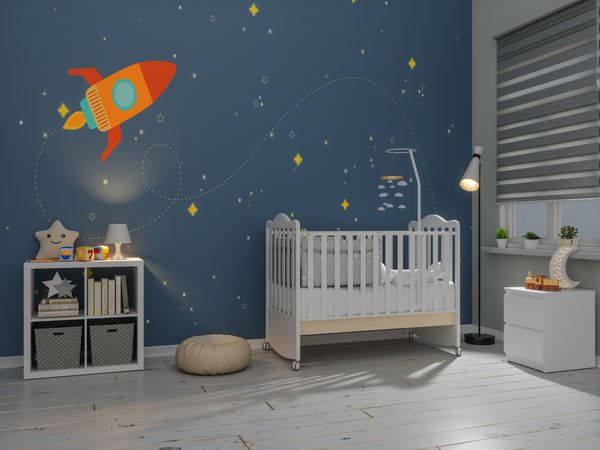 Star Wars Room Theme
If your little one is a big Star Wars fan, then this room idea is perfect for them! This design features dark grey walls with light grey accents and pops of red, along with a Star Wars sign above the bed. The Darth Vader headboard also adds an extra element of fun to the design!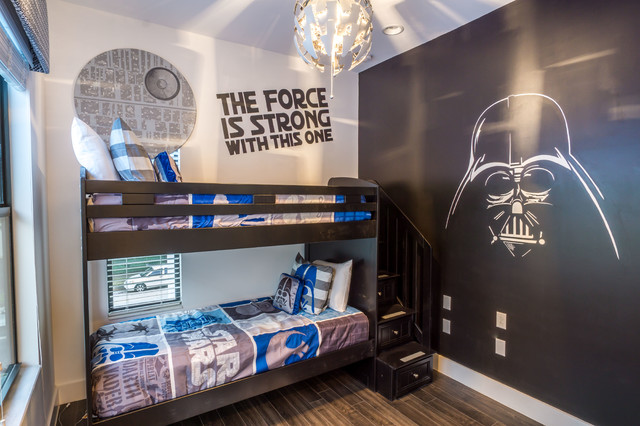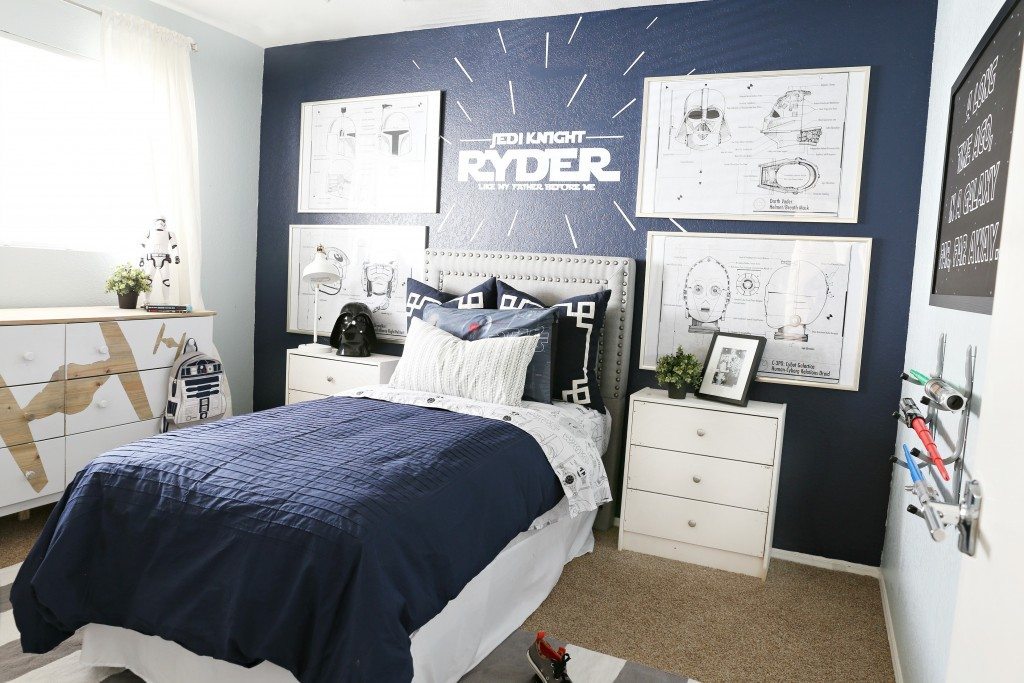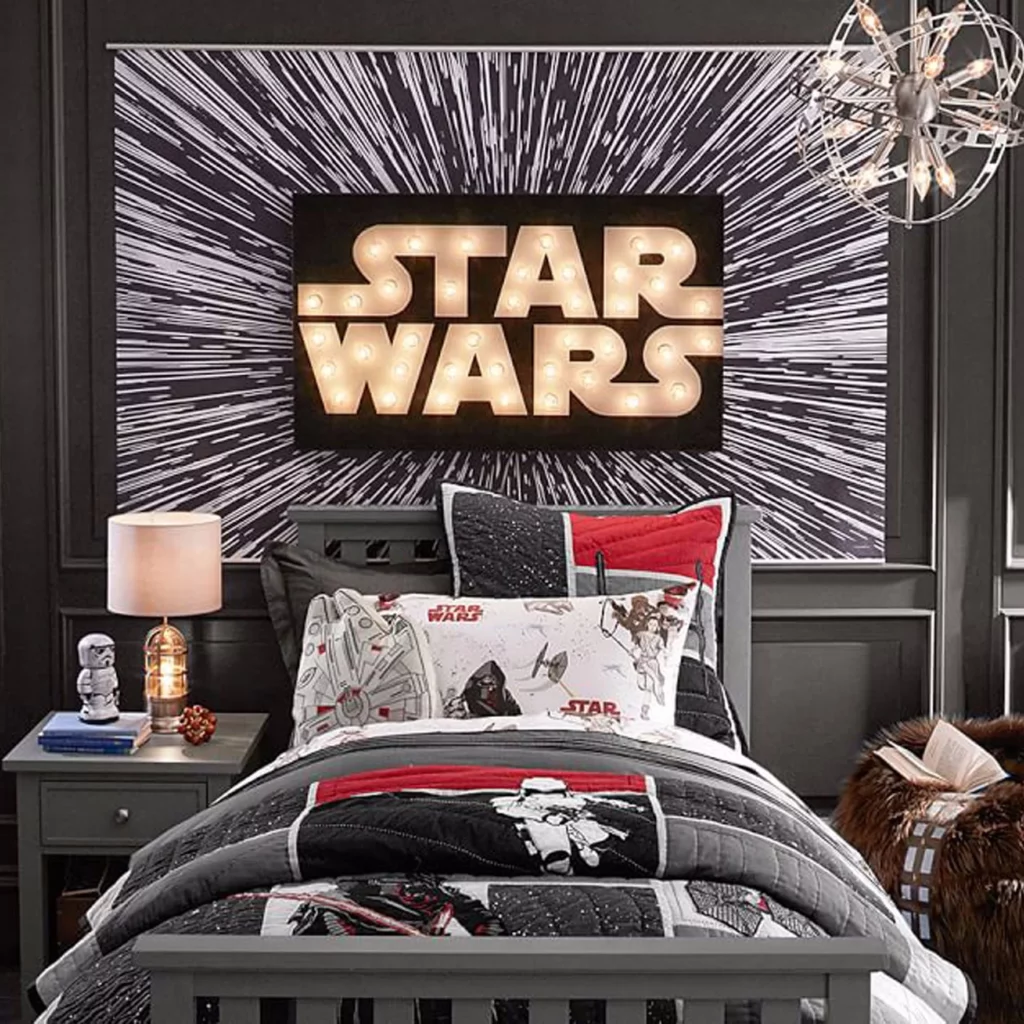 Fairy Tale Princess Bedroom Idea
If you have a girl at home, then this fairy tale princess bedroom idea is perfect for her. If you do not want to spend money on furniture for your daughter's room, then we suggest that you should go for DIY furniture ideas instead. The furniture made by yourself will not only be cheaper but also unique and creative like this one above!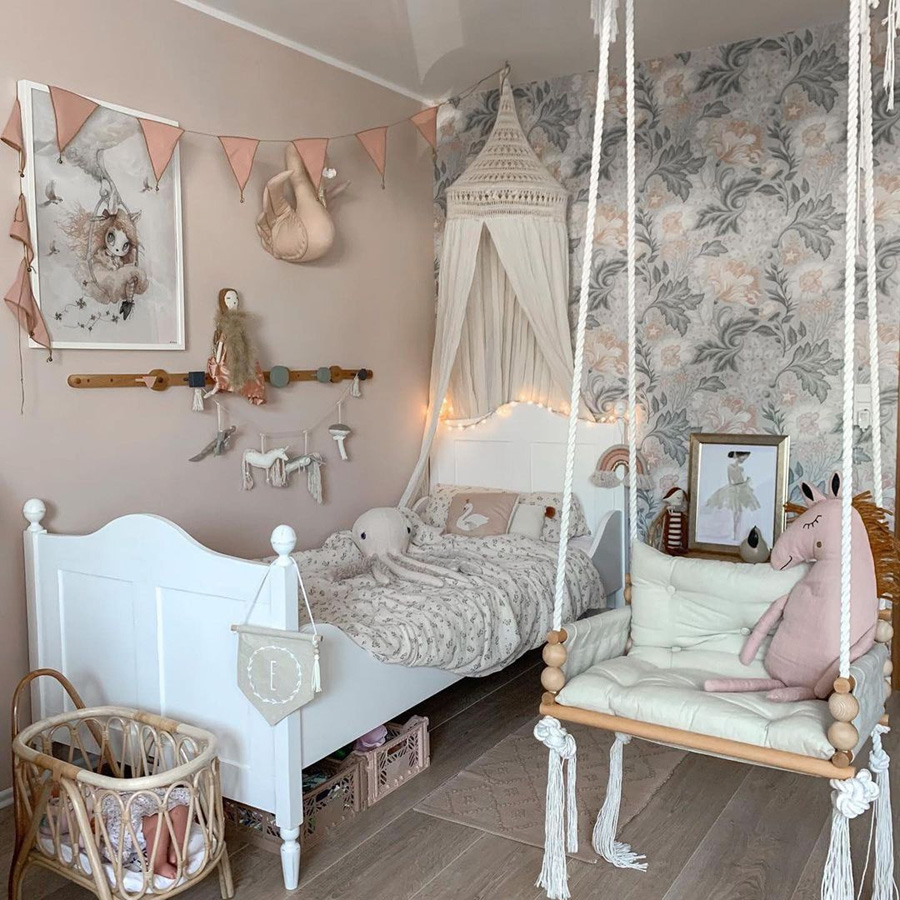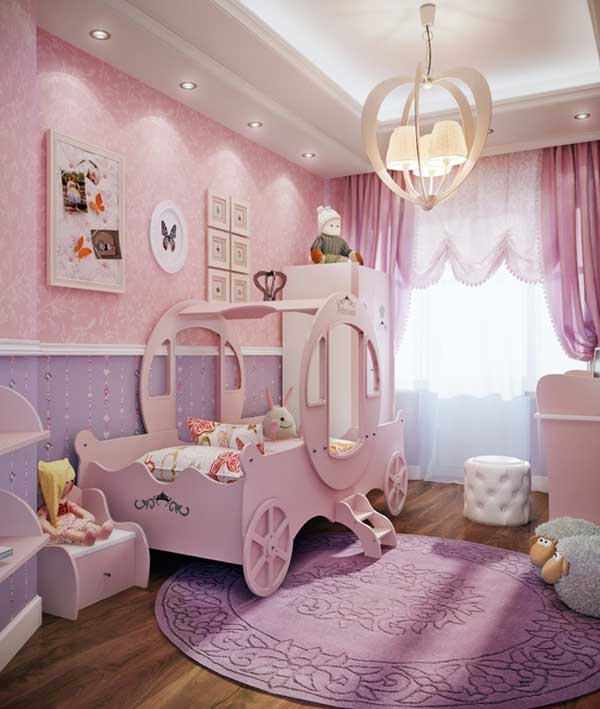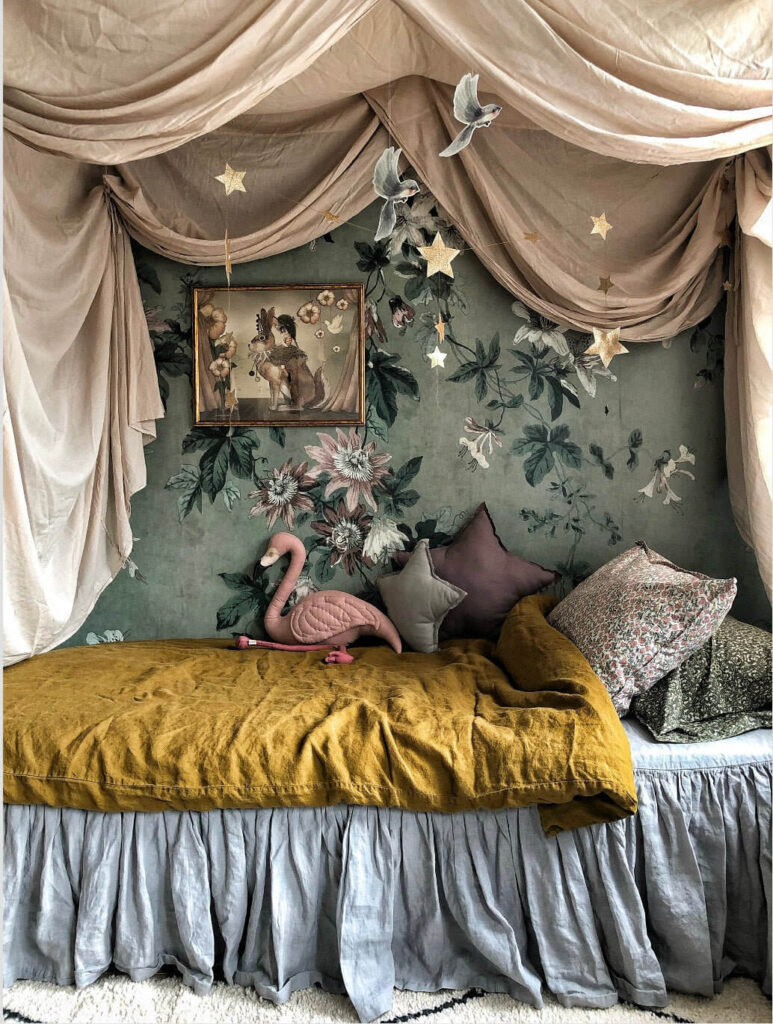 Car Theme
This is a very popular theme and has many options to choose from. You can decorate the walls with cars and make them colorful. You can also add some accessories that are related to cars such as toy cars and stickers with them. Add a shelf above the bed for displaying your kid's favorite toys or books. A small table and chair is also necessary for your kid's room, especially if he is studying in his room.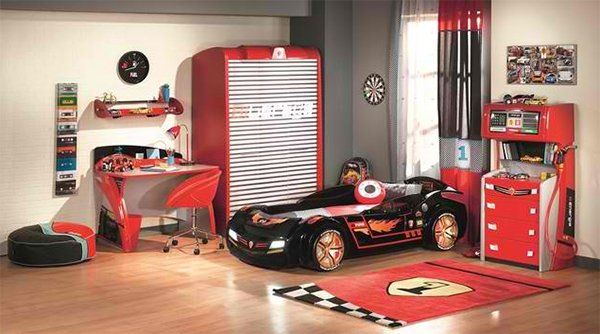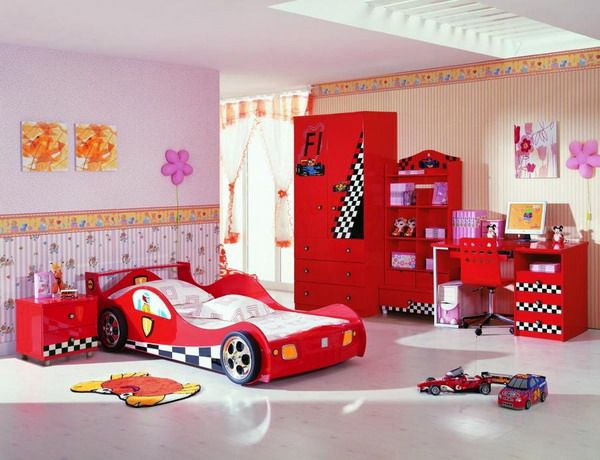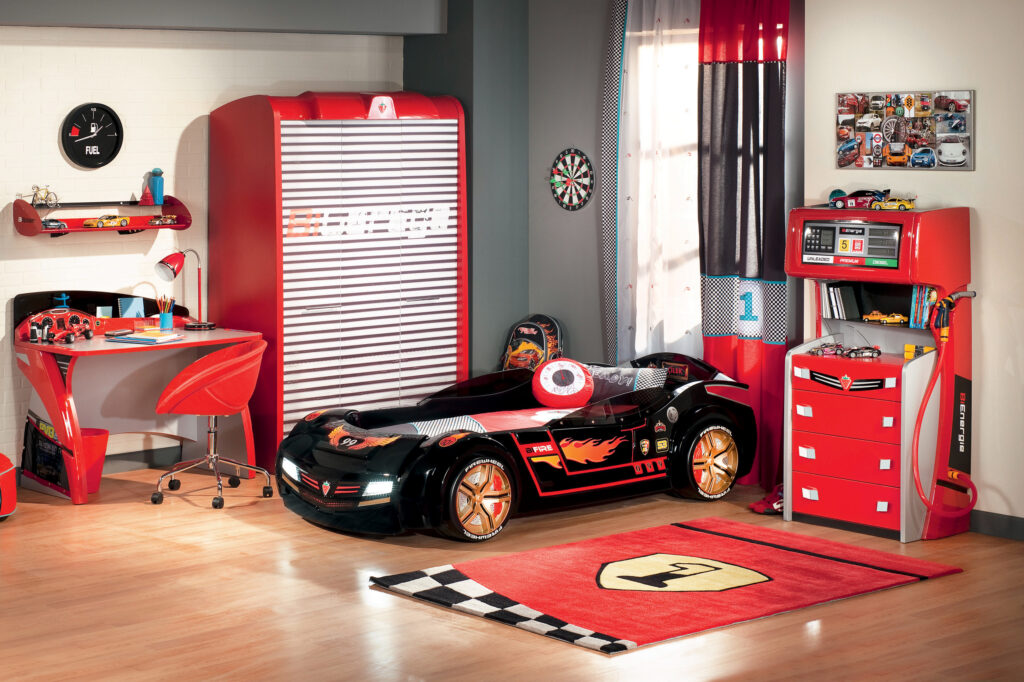 Sports Theme
If your child is into sports, then you can decorate their room with sports themes such as football, basketball or soccer balls. You can also paint their walls using different colors depending on what sport they like most. You can also add some trophies to make them feel proud of themselves.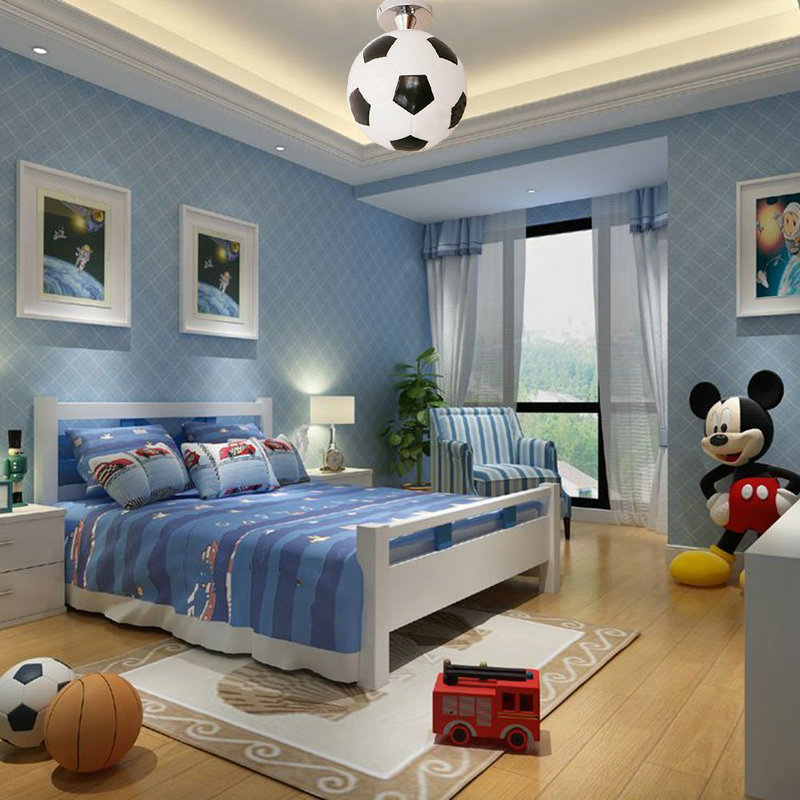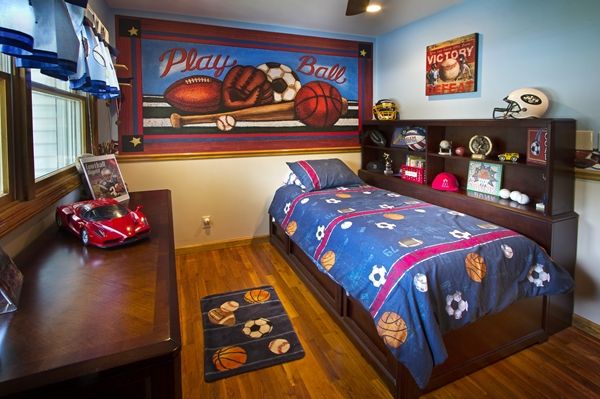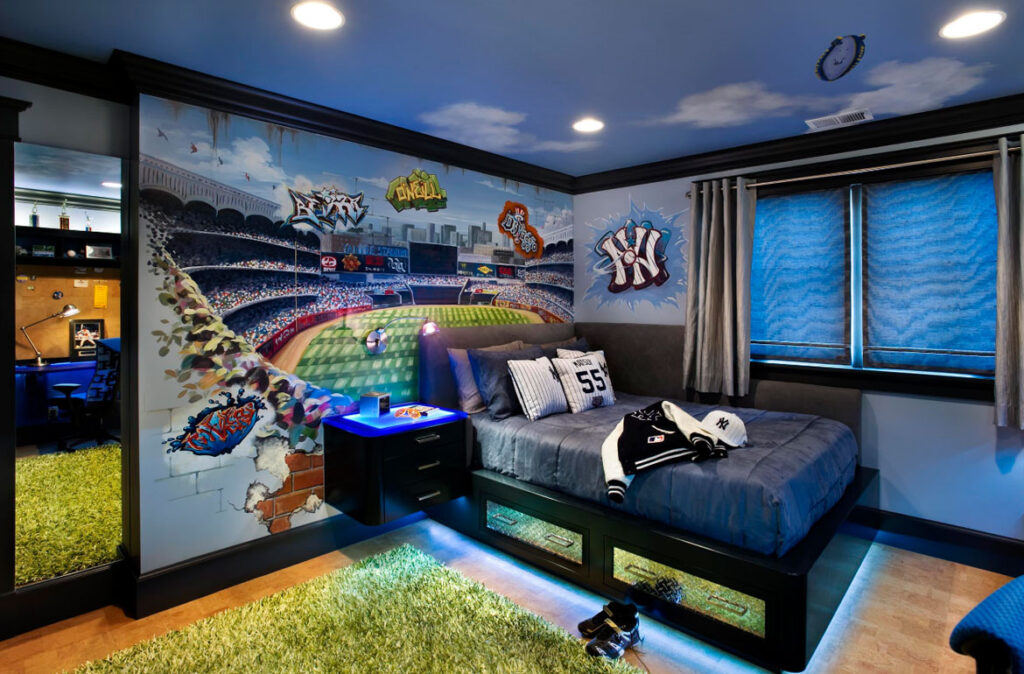 Kids rooms are an excellent way to show creativity and playfulness in design. With all kinds of textures, shapes, colors and patterns available it is easy to be inspired by the room designs and blend them together in your own interior. The more eclectic the combinations the better a room is going to look.
We truly hope we've inspired you to maximize your space with some (or all) of these practical and fun ideas. At the end of the day, the biggest takeaway here is that however you choose to decorate or design your kids room, it has to fit your lifestyle and have you and your kids smiling together.